---
Steve Miller is a former Las Vegas City Councilman. In 1991, the readers of the Las Vegas Review Journal voted him the "Most Effective Public Official" in Southern Nevada. Visit his website at: http://www.SteveMiller4LasVegas.com

---
If it smells like a fish...
"Defendants will not be able to pay their court ordered
creditors
and they will be forced into bankruptcy."
INSIDE VEGAS by Steve Miller
AmericanMafia.com
November 5, 2007
LAS VEGAS - Attorneys for convicted racketeer Rick Rizzolo last week informed United States Federal Court Chief Judge Philip M. Pro that their imprisoned client
will not
allow
Judge Pro to approve a buyer for Rizzolo's former Crazy Horse Too topless bar who bids less than an amount sufficient to protect Rick and Lisa Rizzolo's personal assets. But the attorneys failed to mention that those assets were illegally transferred to various LLC's and a separate property trust
in order to keep them from being confiscated, and
after

Rick began his plea negotiations.
In 2006 -- in the middle of the well publicized Federal racketeering investigation -- Mr. and Mrs. Rizzolo hired John E. Dawson to
protect their assets
.
John Dawson is
an asset protection specialist
with Lionel Sawyer and Collins, a political power house in Nevada. John Dawson is the brother of Federal Court Judge Kent Dawson who dealt questionably
light sentences
to 15 Crazy Horse Too employees involved with Rizzolo in robbing and extorting bar patrons.

Judge Dawson neglected to disclose at the trials that his brother was working at the time for the Rizzolos, or that his brother was the Resident Agent for Rizzolo's "The Power Company," and "RICRIZ LLC," the corporations that employed the 15 Defendants being tried in Dawson's court.


The Dawson brothers - Judge Kent and Attorney John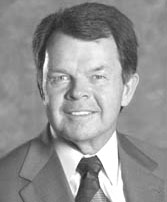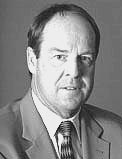 Instrument: 20060829-06026 Book/Instr:
Document Type: Trust Deed Recorded: 08/29/2006 16:25:41 Pgs: 5
ReRecorded: N Remarks:
Requestor: LIONEL SAWYER ET AL
1st Party: RIZZOLO, LISA M EE
LISA M RIZZOLO SEPARATE PROPERTY TRUST THE
2nd Party: LMR TRUST AGREEMENT THE
Legal Description: ParcelNum: 16305711072
http://recorder.co.clark.nv.us/extReal/default.asp
As a testament to John Dawson's skill in protecting (?) the Rizzolo's assets, on August 8, 2007, FBI Special Agent Anthony Mace filed a Declaration with Judge Pro. It states: "Upon due diligence, I have tried to locate all property of RIZZOLO. I have not been able to find any other personal or real property of significant value to satisfy debts owed to the United States and victim."

Amazingly, I am the only journalist in Las Vegas that is telling this story! But the Dawson segment is the least intriguing when you throw the following into the mix.

According to Rizzolo's attorneys,
if the bids recently taken on the Crazy Horse don't pay his personal obligations, then Mr. Rizzolo -- from his jail cell -- "has the right" to select an "operator" to re-open his topless bar before the adult use zoning expires on December 31.
"There are a plethora of offers between $28 and $35 million." - Source at CBRE
'If you throw enough mud at a wall, some will stick," was the way one insider described what he believes is a ploy by Mob associates to pump up the price of the Crazy Horse Too so as to exclude legitimate buyers, and cover all Rick and Lisa Rizzolo's financial obligations plus give them a profit for all their trouble.
When a source at CB Richard Ellis Real Estate Company (CBRE) was asked if he knew who the high-ball offers came from or if they were qualified buyers, he responded "I do not know who they are."
In the real estate industry, most buyers in the $28 - $35 million category are well known to commercial brokers -- especially brokers who work for a company as big as CBRE -- and especially if the buyers are offering all cash!
So far, there are between 8 and 10 bids on the former topless bar. But because a "plethora" of bids came from outside Las Vegas and eclipse the local offers, the U.S. Marshals who are charged with making the final selection will have their hands full since the real buyer's names can easily be hidden in LLC's that may hold stock in the high bidder's companies.
Two of my sources asked the same question; "Why would anyone bid between $28 and $35 million for a broken down warehouse on 2.65 acres next to the tracks when the newly constructed "Scores" (formerly "Jaguars") recently sold for $20 million including an operating liquor license and 5.5 acres of prime Desert Inn Road land?
And, the Crazy Horse appraised at only $5.4 million!
The answer may be that the Crazy Horse could only make such a fortune by robbing and extorting its customers. Scores has no such reputation. Only someone with plans to resume Rizzolo's brutal business practices would bid so high.
Hopefully, the U.S. Department of Justice is looking at the five unknown bidders through a microscope and determining if Rizzolo, et al. is lurking in one or more LLC's.
Judge Pro should red flag if the winning bid comes in at five or six times the property's appraisal of $5.4 million because the Mob has no intention of giving up its gold mine.

We should know the answer by November 15 when the winning bid is expected to be announced.
Rizzolo crony gains $180 million dollar windfall
According to the
Las Vegas Review-Journal
, "A holding company for the Triple Five Group bought the 5.43-acre site where the La Concha motel once stood for $180 million, or $33.1 million per acre, in October."
One of the sellers was Fred Doumani, a close friend and business associate of Rizzolo. The sale was arranged by none other than CB Richard Ellis Realty, the same broker who's trying to sell the Crazy Horse Too.
According to a March 25, 1996 story in the
Las Vegas Sun
, testimony at a Senate hearing indicated Rizzolo's pal
Joey Cusumano
attended meetings in Las Vegas in which Doumani and Rizzolo discussed a failed 1994 bid to buy the government's seized Bicycle Club casino in Southern California.
In other words, it would not be hard for the Department of Justice to connect Rizzolo with Doumani, and it's long been known the Feds want nothing to do with anyone associated with Rizzolo.

The United States Department of Justice, District of Nevada
Tuesday, January 23, 2007

PRESS RELEASE

Additionally, defendants' plea agreements require The Power Company, Inc. to sell The Crazy Horse Too by June 1, 2007. The Government has the right to disapprove the sale if the buyer is a close relative or ongoing business partner of Rizzolo's, is a felon, or has business dealings with organized crime members or groups.
Now with pockets full of cash, Doumani may want to out bid those with
no
ties to Rizzolo and buy the Crazy Horse Too. According to witnesses, Doumani was a regular fixture there until it closed, and may want to help Rick and Lisa Rizzolo by saving their hidden assets from seizure. Mr. Doumani is known for his loyalty to his friends and his generosity. However, CB Richard Ellis may have a conflict of interest in this one, and the Feds need to be extra vigilant because Doumani has done business with Rizzolo, et al. in the past.
An amazing MOTION was filed with Judge Pro on October 30, 2007
This MOTION filed by Rizzolo attorneys Patti & Sgro intends to supersede the contracted obligations of CBRE and requests that if Judge Pro approves a buyer that bids less than the amount Rick and Lisa Rizzolo owe, in order to protect their hidden assets, a Third Party Manager approved by the Rizzolos be appointed to re-open the blood soaked topless bar before its grandfathered zoning expires and its worth reverts back to warehouse value.
The MOTION also cries out that Rick and Lisa "are on the verge of financial ruin if a sale is permitted below $29 million!"
The MOTION boldly states, "Defendant has the
right
to oppose a sale that is below fair market value," then it recommends a choice of one of two Third Party Managers including the firm that secretly runs the Philadelphia Crazy Horse Too, or a man who had dealings with Vinny Faraci.
HELLO Patti & Sgro! Your client is locked in a cell at the
Los Angeles Federal Detention Center
. Since when does such a person have "rights?" Did Willie Nelson have the "right" to turn down the below market value sale of his farm after it was seized by the Federal Government? No. And neither should your client -- even with all his political connections!
The 53 page MOTION three times mentions "bankruptcy."
In his sentencing of Rizzolo, Judge Pro clearly ordered that bankruptcy was not an option -- that Rizzolo could not declare bankruptcy to protect his assets. I can't understand how Patti & Sgro can use bankruptcy to try to pressure the court at this late date. They were present when Judge Pro made his order, and did not protest it at the time.
Since Rizzolo's ex-wife participated in what appears to be a scam to hide the couple's ill begotten assets derived during the term of their marriage, she could be charged with
Conspiracy to Defraud the United States of America.
Here are excerpts from Rizzolo's latest and most desperate MOTION filed Friday November 2:
EDITOR'S NOTE: The Slanted Clam, formerly the "Venetian," was owned by
Vinny Faraci
, a former Crazy Horse manager sentenced by Judge Dawson to 20 weeks in Federal Prison for participating in racketeering activities at the Crazy Horse Too.
Philadelphia Crazy Horse Too
EDITOR'S NOTE: Patti & Sgro failed to mention that Rick's Cabaret operates the Philadelphia Crazy Horse Too.
According to the October 17, 2007
Philadelphia Business Journal
,
"A Houston owner of gentlemen's clubs will buy a controlling stake in the Crazy Horse Too Cabaret in South Philadelphia, it said Wednesday. Rick's Cabaret International Inc. (NASDAQ:RICK) will take over a 51 percent interest in the End Zone Inc., which owns and operates the Crazy Horse Too."

Patti & Sgro also failed to inform Judge Pro that Rizzolo is the landlord of the Philadelphia Crazy Horse Too.




Barrier reports two possible threats on his life
James "Buffalo Jim" Barrier who operates an auto repair business next to the former Crazy Horse Too strip club reports two recent events that he believes to be threats on his life.
On Friday October 26, Barrier, a former pro wrestler, described a group of men coming into his shop at 10 AM identifying themselves as the new owners of the Crazy Horse Too.
According to Barrier, the men said they were from Orange County, California and asked Barrier if he knew Bart Rizzolo? Bart is the father of Rick Rizzolo who is currently serving a one year and one day sentence in the Los Angeles Federal Detention Center. Rizzolo is scheduled to be released on April 4, 2008. The Rizzolo family is from Anaheim, a city located in Orange County.
Rick Rizzolo owns a 3,700 square foot Newport Beach vacation home in Orange County.
Barrier said that one of Friday's visitors called him "Buffalo Bill," and told him, "I don't understand why they just didn't have you killed?" "It would be easy to do, you know."

The man then asked questions about Barrier's lease.
Barrier also described an older man in the group "glaring" at him in a "menacing way" during the meeting witnessed by several of Barrier's employees and a reporter from a local newspaper.
The witnesses were unable to hear the conversation.
After the men left the garage, Barrier informed the FBI of the incident.
On Tuesday, October 30 at 3 PM, Bart Rizzolo, 80, drove up to Barrier's garage in a Land Rover and, according to witnesses, yelled "Jimmy, Jimmy."
Rizzolo no longer has reason to be on the property since it was seized by the United States Government.
When one of Barrier's mechanics asked him what he wanted, Rizzolo reportedly said, "I want to talk to Jimmy. Tell him to come outside."
When informed of the request, Barrier refused to go outside but asked his employee to tell Rizzolo to come in to the shop if he wanted to talk. Rizzolo declined the offer and drove away.
The FBI was informed of the second incident.
Deadline for bids on Crazy Horse Too
Oct 31, 2007 09:37 AM PDT

KVBC TV Channel 3 News

Former City Councilman Steve Miller is the mob's most outspoken enemy in Las Vegas, and he's encouraged by the fact that 8-10 new offers were submitted Tuesday from potential buyers of The Crazy Horse Too.

But, just like the US Marshals - who now own the club - Miller wants to make sure the mob has no involvement in the club's future.

FULL STORY including STREAMING VIDEO: http://www.kvbc.com/Global/story.asp?S=7291439
CBRE
, Rick Rizzolo (?), and the United States Department of Justice are expected to announce their choice of buyers on or about November 15.
The
selected purchaser will then have one (1) business day to deposit the required earnest money for the transaction which is 5% of their offer.
The purchase agreement provides the selected purchaser with a 15-day due diligence period and a subsequent closing period contingent on the successful approval of a liquor license by the Las Vegas City Council at the scheduled council meeting to be held on either December 5 or 19, 2007. But in no event may the buyer, if approved by the city council, pay the entire amount of the agreed purchase price LATER than December 21, 2007.

If the buyer is found to be unsuitable by the Department of Justice, U.S. Marshals, Judge Pro, or the police, or the city has no appetite for rushing through a liquor license application (that normally takes six months), or the purported buyer cannot produce the funds by December 21, then his earnest money deposit will be returned and the property auctioned off
sometime after the first of the year
to remain nothing more than a warehouse -- something many long-time Las Vegans and developers of adjacent high rise hotels and condos are praying for.

Developers of the reinvigorated areas nearby don't what their guests or residents looking out expensive hotel room or condominium windows seeing people being beaten or killed just across the street -- the trademark of the Rizzolo-run Crazy Horse Too.

But if Judge Pro allows the place to sell for five or six times its worth to an unknown entity that pays off the Rizzolo's debts and lets them keep their blood money, the violence is certain to continue, and my theory that the Mob still runs Las Vegas will be confirmed.

Copyright © Steve Miller

MORE INFORMATION: http://www.stevemiller4lasvegas.com/RickRizzolo.html

Steve Miller is currently writing a true crime book on the LV Mob, and their battle to re-open the Crazy Horse Too
---
* If you would like to receive Steve's frequent E-Briefs about Las Vegas' scandals, click here: Steve Miller's Las Vegas E-Briefs
Copyright © Steve Miller

email Steve Miller at: Stevemiller4lv@aol.com

---