Judge Saitta Holds Key to Justice in the Fau Wrongful Death Trial - January 6
© Copyright Las Vegas Tribune
FRONT PAGE
November 13, 2002
By Steve Miller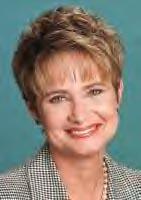 Judge Nancy M. Saitta

LAS VEGAS - Scott David Fau walked into the Crazy Horse Too, 2476 Industrial Rd., on August 4, 1995. Several hours later, his lifeless, beaten body was found next to the railroad tracks behind the topless club.
On July 30, 1997, Las Vegas attorney Randall Pike on behalf of the victim's wife Camille and his two daughters Francesca and Nicole, filed a Wrongful Death lawsuit against the nightclub and its owner, Frederick "Rick" Rizzolo, claiming that Fau "surely must have consciously experienced the terror of his own imminent death" at the hands of the club's employees "who demonstrated malicious, lethal intent."
The case was assigned to several judges who either recused or were preempted. Judge Nancy M. Saitta finally was assigned the case on January 5, 2001, and trial was scheduled for February 1, 2001. The trial date was vacated and rescheduled for July 21, 2001. On July 6, 2001, without notice, Judge Saitta summarily dismissed the case entirely just two weeks before it was scheduled to go to trial. The Fau family was devastated.
Pike immediately appealed Saitta's untimely decision to the Nevada Supreme Court. Five weeks later on August 14, before the Justices could rule, Judge Saitta abruptly changed her mind and reversed her ruling citing "newly postured evidence provided," and set a new trial date for March 18, 2002. Then, on March 12, Saitta suddenly took the trial off her calendar - again - just one week before it was scheduled to begin. She later reset trial for January 6, 2003.
How did Scott Fau die?
Frederick Rizzolo gave this explanation in a Letter to the Editor in the Las Vegas Tribune on October 9, 2001: "Mr. Fau was not found beaten to death. Mr. Fau was not even dead when he was found. Contrary to what Mr. (Steve) Miller chooses to report, the coroner who examined Mr. Fau's body could not determine the cause of death but completely ruled out that Mr. Fau was beaten to death or that his death was caused by an altercation. Mr. Fau, with his friend, had come into the Crazy Horse Too in an inebriated state and threatened and harassed my bartender, When my employees were attempting to eject Mr. Fau, who was at least six feet tall and weighed 300 pounds, from the club, Mr. Fau took off his belt, wrapped it around his hand, and struck one or more of my employees, injuring them. Two of my employees eventually had to go to the hospital for those injuries. The police had to be called in and it was the police who ejected Mr. Fau and his friend from the premises and saw these two people walk southwards away from the club. At least three hours had elapsed before Mr. Fau's body was found on the train tracks far from Crazy Horse Too."
Others disagreed with Mr. Rizzolo's account of what happened.
Frederick Rizzolo's father, Bart Rizzolo, contradicted his son's explanation in a statement reported by Bill Gang in the Las Vegas Sun on August 1, 1997. Mr. Gang wrote: "Although the defendants had not yet been served with a copy of the lawsuit, club executive Bart Rizzolo said he had no recollection of the incident and suggested the lawsuit was groundless. 'There has got to be a way to get back at people who file lawsuits,' he said. 'There has never been a suit filed that we haven't beaten and I'm hoping our record will stay that way.' Rizzolo said the club is concerned about the way patrons are treated. 'If a customer gets out of line, we help the guy out, we don't throw him out,' he said."
A Declaration filed with the court by pathologist Griffith Thomas, M.D. stated that Fau's cause of death was "blunt force trauma consistent with a severe beating and/or positional asphyxiation."
In response, Rizzolo's attorneys cited Dr. Sheldon Green, the former chief medical examiner for Clark County, who attributed Fau's death to "a fall from a moving train." Randall Pike argued that if Fau had somehow boarded a moving train and then fallen off as Green contends, there would be abrasions on his body caused by sliding across the ground. There were no such marks on Fau's body, and this was the "newly postured evidence provided" that purportedly inspired the judge to reinstate the case.
Then, there was the taped statement of Dan Kennedy who claimed to be an eyewitness to Fau's death. On January 24, 2001, Camille Fau's private investigator, Robert Maddox, conducted a taped interview of Kennedy, a one-time manager of a porno bookstore located next to the topless bar.
"Yeah, they're the one that beat up this Hawaiian guy out there that was just - - the poor guy wasn't even moving, and they were kicking him, and, um, at that point that's all. They were just kicking him around, jumping on him, stomping on his arm. They stomped his leg. Kicked him in the stomach. They kept - Moe was kicking him in the head, and you just watched his head wiggle around. The manager guy would poke his head out the door, but he wouldn't walk out. He'd just - he'd open the door and look out and then step back in. I never seen - he didn't come out," stated Kennedy who identified the manager of the Crazy Horse as "Vinny or Vince."
Kennedy's description coincided with pathologist Griffith Thomas' assessment of the cause of Fau's death and challenged the veracity of Sheldon Green's claim that Fau fell from a moving train.
In a separate notarized affidavit, Kennedy stated: "You would walk out the door, see people getting beat up in the sidewalk, out in the street, in the parking lot. I walk out my backdoor and see the same thing. You see people having sex out back. It was a pretty common occurrence to see people being beat up out there."
Following the court's receipt of Kennedy's taped and written statements, he consented to a lie detector test and passed with a perfect score.
Then, something happened.
While the Fau case was slowly progressing thought Saitta's court, another unrelated lawsuit was in the discovery stages. This case was coincidentally assigned to Judge Saitta. The Las Vegas Tribune covered it extensively.
It was a Racketeering (RICO) action filed by the Crazy Horse's next door neighbor, Buffalo Jim Barrier, who accused Rizzolo of allowing prostitution and drug use. Barrier had also hired Dan Kennedy as a mechanic in his auto repair shop.
Objecting to the Tribune's coverage, Rizzolo sued this writer, the Las Vegas Tribune, Dan Kennedy, and James Barrier for Defamation. Then somehow, all the Defamation cases ended up in Judge Saitta's court.
In defense of the RICO suit, Frederick Rizzolo on April 20, 2001, distributed a notarized affidavit to reporters that was signed by Dan Kennedy. In the new affidavit, Kennedy stated: "I do recall signing a piece of paper which my boss, James Barrier, asked me to sign, but I did not read it. I had no idea that I was signing a legal document ..." "Upon reading those affidavits, I know that the contents of the affidavits are almost entirely false. I have never observed any drug use or prostitution in or around the Crazy Horse Too. I have never observed any employee acting improperly," Kennedy stated.
This proclamation completely contradicted Kennedy's previously taped and written statements!
After Siatta saw the new Kennedy affidavit, she scheduled a hearing in Barrier's RICO case. Dan Kennedy was subpoenaed but could not be located by the Sheriff. When he could not be found, Judge Saitta dismissed Kennedy as a witness in the Racketeering and Wrongful Death cases. Then, after announcing in open court that "Mr. Rizzolo has a good name in the community," she let the Defamation action against Kennedy stand. Following that, she sanctioned James Barrier $4,500 to be paid to Rizzolo's attorneys because his former attorney showed up late for court. Saitta summarily dismissed Barrier's RICO action.
Judge Siatta was accused of bias for accepting five unrelated cases that included Rizzolo - one of her most generous campaign contributors and fund raisers. Attorneys also filed motions to have Siatta replaced because she accepted a Defamation suit against a witness in another case she was trying. Rizzolo's attorneys objected and Saitta steadfastly remained on the four remaining cases.
The Las Vegas Tribune wrote a scathing Editorial about her having so many cases involving the same litigant. In response, Siatta immediately recused from the three Defamation cases - but kept the Fau Wrongful Death case on her docket.
At a pretrial conference scheduled for December 17, 2002, Judge Saitta will be asked to decide what evidence she will allow to be presented to the jury on January 6.
Plaintiffs are asking that the jury be informed of other confrontations at the Crazy Horse including the alleged beating of Kirk Henry which resulted in his neck being broken; prior felony convictions of bar employees Joe Blasko, Paul Luca, and others; claims or lawsuits prior to and subsequent to Fau's death; presentation of photos of the decedent; statements as to cause of death from Camille Fau and trauma expert Edwin Rivera, M.D.; and that the jury be allowed to hear the taped testimony of Dan Kennedy.
Judge Nancy M. Siatta holds the key to what will be permitted to be seen and heard by the jury. Her decision December 17 will determine whether justice can prevail in this important case.
©1997-2002 Las Vegas Tribune

email Steve Miller at: Stevemiller4lv@aol.com

---