Jack Drucker, like Irving "Big Gangi" Cohen, made himself quite scarce shortly following the Walter Sage killing, but he didn't completely disappear just yet. Gangi was in instantaneous danger (or so he justifiably thought), while Drucker was under no immediate duress with the mob or cops, and continued his rackets with the Syndicate, supported his family and, well, buried some bodies here and there. That is until Prosecutors began a sweep of Brooklyn bad boys in February and March 1940.
     Unlike some of the Murder Inc. trials, such as Maione and Abbandando – Goldstein and Strauss, Cohen was indicted and tried alone and only for the murder of Walter Sage. Jack Drucker was also indicted separately for the Sage murder, but had an additional three more homicides tacked on: Hyman Yuran, Maurice "Frenchy" Carillot, and Charles "Chink" Sherman.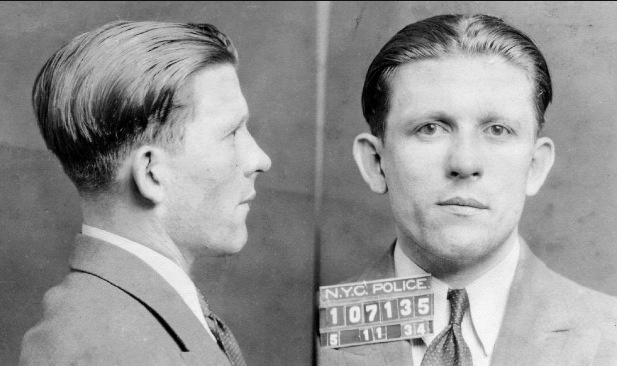 Walter Sage, a Murder Inc. hitman who ran slot machines for Murder Inc. He was murdered in the Cat Skills mountains by Irving "Big Gangi" Cohen.
Besides "Pretty" Levine's testimony painting a vivid picture of Drucker cleaning a bloody icepick during Cohen's trial, investigators had reexamined Drucker's suspicious history. The past spoke loudly to his criminal tool kit, which apparently involved the use of quicklime and shovel. Dating back to the mid 1930's, the Drucker family farm had literally become part of the so-called 'dumping grounds' the press often mentioned. Jack had a habit of disposing dead bodies around and even on the farm property. Still, only in gangland theater could so many obvious and damning elements be overlooked or underestimated.
     November 4th 1935: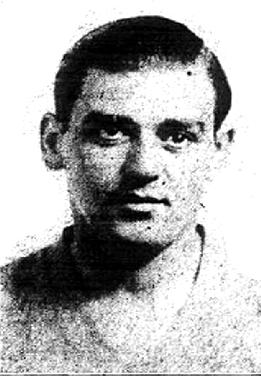 Jack Drucker 1931.
A carpenter hired to perform some work on the Drucker farm noticed blood on the ground leading to the barn. A call was made and police arrived to discover, first, what appeared to be a partially excavated or incomplete hole near a stone wall on the property. The scene struck them as strange. Besides being an unusual location for random hole, they could see heavy rocks in the opening – scored by spades it appeared, but obviously too difficult to break up. Upon following the blood trail into the barn itself, authorities noticed miscellaneous articles of clothing and an unusually 'soft' spot on the barn floor. Shovels were issued and within minutes the dig revealed a disturbing sight.
     Roughly four feet below the barn floor surface was the remains of a human. The pit had been recently dug, but the body was in very bad shape. Quicklime had damaged the victim's skin, and police could see the body had been badly brutalized. Several days after the find, investigators positively identified the victim as Charles "Chink" Sherman – enemy of the late Dutch Schultz. One bullet wound was found in Sherman's arm, but his skull had been hacked by a weapon the coroner figured was an axe.
     Sherman had recently been indicted for narcotics trafficking and was offering to be cooperative. Well, word travels fast in the underworld. Despite several police officers keeping an eye on his safety, two men managed to kidnap him outside a cabaret in the city. We know what his fate was.
     Even though Sherman's body was found directly on Drucker's father's property, investigators showed little concern for Jack. His prior record was noted, but seemed pretty light by mobster standards so he simply wasn't considered involved. So, who was? At first, the fingers were directly pointed at John "The Fox" Torrio and Charles "Lucky" Luciano – who were vacationing in Florida at the time. Now of course the police didn't think either top tier man actually committed the crime, but they were nearly convinced that at least some the men known as the "Big Six" of crime issued the order.♠♠
     Back to the Sage murder Indictment in 1940…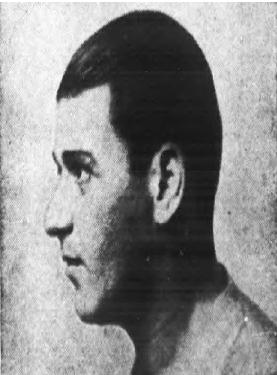 Jack Drucker Wanted Poster Photo 1940.
When Jack Drucker learned of District Attorney William O'Dwyer's office rounding up his pals in droves -that was the signal to disappear permanently. By mid-March 1940 most of the top dogs in the murder division had been picked up, squealers were speaking volumes, and Jack was fingered as a disposal guy. Drucker immediately went into hiding, leaving his wife and young daughter in Brooklyn. Not an unusual move, knowing they'd eventually come for him. It wasn't until May 20
th
when Sullivan County officials printed off thousands of wanted posters, to be circulated throughout the United States, Canada and Mexico.♠ However, what Drucker did next to 'vanish'
and
how an innocent family was drawn into the mess… it was the stuff of epic ingenuity and blunder.
     Drucker sometimes hid in plain sight, but more often remained out of state. All the while he crafted a plan – one that would be believable in light of common underworld events. He faked his own death. But that's not all. It was clever. Drucker, who hadn't been seen in two years, began spreading rumors throughout the underworld he'd been whacked. And not just killed but that he was tied to a slot machine and dumped in a lake. Yes, just like Walter Sage. Those rumors reached the ears of law enforcement and the news media. The believability was to the degree even a lake was dragged, divers searched and news reports were stating Drucker was probably knocked off by the same division he worked for. Jack Drucker's intricate publicity stunt was strong enough to help him stay on the lamb for another year. Good cops don't give up though, and as history shows – criminals sometimes are their own worst enemy.
     December 27, 1943…
     Police patrolling the Edgemoor Gardens area in suburban Wilmington Delaware spotted a Cadillac bearing New York license plates. The vehicle, they discovered, had been reported stolen only a day before, so State Troopers and FBI were called in. When the authorities entered the home where the car was parked – they found fugitive Jacob "Jack" Drucker. Though surprised, he gave no resistance and admitted the auto theft. With his wife, daughter Sheila and other family members who they had been visiting watching in dismay, Drucker was taken out in cuffs. He was arraigned in Federal Court, waived extradition and held in a workhouse on $25000 default bail until New York authorities could retrieve him.
     However, the ambitious search for one of Murder Inc.'s most elusive was also the cause of much aggravation and distress of another Brooklyn family. During the four years dark haired, gangster Jack Drucker was a fugitive, curly blonde haired Jack Drucker the garment worker was called, investigated, questioned and looked upon suspiciously by the FBI. The non-criminal Drucker was only guilty of happenstance. Along with his wife and child, the law-abiding Jack Drucker lived in a Bronx apartment building at 1972 Walton Avenue, Apt. 3-G. The gangster's wife and daughter… well, they lived in Apt. 2-G!
     Shortly after Jack Drucker was apprehended in Delaware, reporters visited the Bronx apartments where both Drucker families lived. Jack, the innocent and exhausted Drucker, expressed a soft-spoken sigh of relief as he made his way to work that morning. "Now we can have a little peace and quiet."
     As for the icepick-wielding, quicklime and shovel skilled Drucker, he was placed on trial in Sullivan County in May 1944. Though originally indicted for a total of four homicides, he got off easier than many of his nefarious buddies. On May 8th, thirty-nine year old Jacob "Jack" Drucker was found guilty of murder in the second degree for his role in the killing of Walter Sage in 1937. With that, Drucker avoided the electric chair. Several days later he was sentenced from 25 years to life, to be served in Clinton Prison.
---