Special to AmericanMafia.com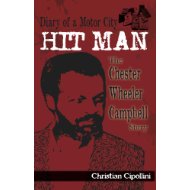 Diary of a Motor City Hit Man: The Chester Wheeler Campbell Story
by Christian Cipollini
February, 1975...
A case began to unfold like nothing the quaint Detroit suburban area of Orchard Lake had ever seen. In the hours following a near head-on collision between a mysterious sedan and an on-duty patrolman, the frightening truth behind the speeding car's driver would be discovered.
The vehicle was littered with weapons, drugs, and cash, yet these items weren't even the beginning. The most menacing item law enforcement could imagine was made of paper. Found in Chester Wheeler Campbell's possession was a set of meticulously detailed assassin's notebooks - containing the names of unsolved murder victims and a list of planned targets.
It was a time when outlandish courtroom drama, gangland executions, corruption investigations, and scandals were all part of the twisted world where a Motor City Hitman could thrive. This is the true tale not only of a murderer for hire, but also the parallel people and occurrances that helped warp a stressed socio-economic landscape of Detroit into a drug fueled organized crime controlled underworld.
Diary of a Motor City Hit Man: The Chester Wheeler Campbell Story
Taken from Chapter 4 - Inventory of a Hit Man
* * *
EXCERPT
---
     Relating to all the incredible, illegal, legal and even mundane items found in Campbell's car, and in addition to the impression he was leaving on all those who encountered him- much can be derived about otherwise 'cagey' individuals from their personal effects. Theories, facts and conjecture all intermingle, and even if certain things aren't necessarily evidence, that doesn't mean one can't figure out a lot of what someone's intentions might be.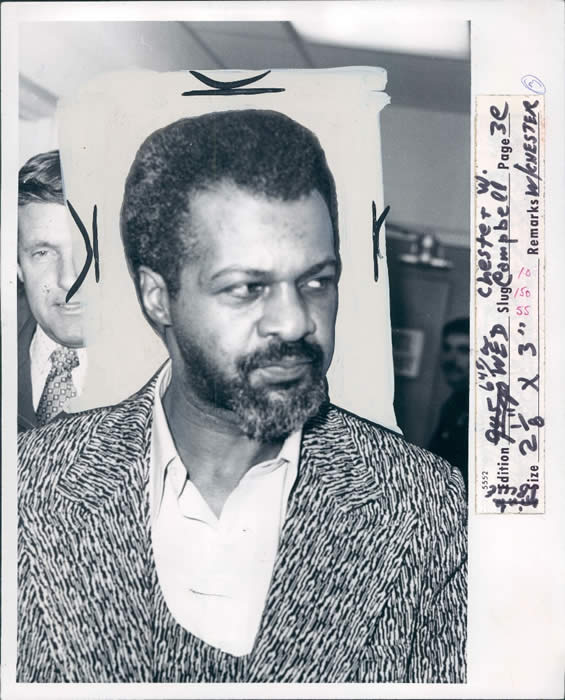 Chester Wheeler Campbell
Chester Wheeler Campbell kept in the car and on his person quite an array of such possessions. These policemen couldn't have any idea the magnitude of the story to unfold over the following months, but they quickly began to understand they were not dealing with a typical criminal offender.
     Beyond his physical features and the suspicious objects he carried (both on his person and in his vehicle) - much can be derived about Campbell from his everyday personal belongings.
     The police officers meticulously recorded every single item - down to the brand of shaving kit - which Campbell kept in the vehicle. Taken at face value, many of the recorded objects could be found on any law-abiding citizen during that era. It was 1975, a time when plaid, animal prints, wide ties, double-knit slacks and other wild patterns were still, to some degree, en vogue. Chester had hip taste in fashion, an obvious concern for appearance, and definitely a regimen for personal hygiene. Campbell could look the part of an average everyday guy, and conversely, he was well prepared to fit the stereotypical image of a gangster. He was as practiced at comfortably hanging out with a tough West Detroit crowd as he was making deals with downtown mob types.
     He liked the music of the late Otis Redding, and apparently took good care of that technological wonder- the 8-track player - as supported by the Ampex brand cleaner tapes. The forty-four year old was concerned about graying hair and he liked fresh breath and smooth skin.
     He had a taste for Scotch, and over the counter pain relievers. Nasal decongestants, headache relief and ear wax removal - Campbell kept backups of each. Money, as demonstrated by the large amounts he kept scattered throughout the car and on his person, was evidently not an object. Cash was found in the glove box, behind the seats, and simply 'laying' about the floor. He absolutely enjoyed the finer things, among them the cars, clothes, a gold signet pinky ring, and even the types of firearms he had amassed.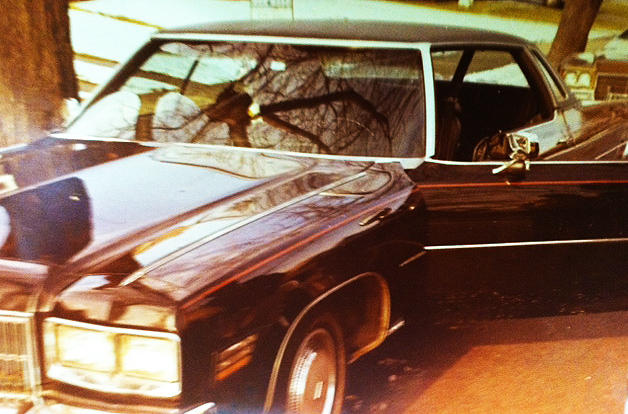 98 Oldsmobile
The inventory of items dispersed throughout the Oldsmobile read like a shopping list of everyday necessities, with a distinct twist of the wicked. A total of one hundred different items were scattered throughout the car, each thoroughly catalogued by police.
     For the basics of daily provisions, Campbell was definitely on top of maintaining a clean appearance and battling skin imperfections. Cocoa butter, breath mints, astringent, several variations of Aramis brand face products and the ever-popular Wilkinson shaving kit, among the items logged by investigators. He kept a travel iron, de-icer and a multitude of pills for sinus relief.
     He preferred Zizanie and Faberge colognes for himself, Chantilly perfume for the ladies. Chester Wheeler Campbell came prepared for virtually any situation, and being at his personal best - cleanliness and appearance especially was top priority. From car deodorizers to foot powder, Campbell was never short on the products necessary to keep him on top of his game.
     Beyond the hygiene and vanity products, which certainly gave investigators a better idea of the type of person their suspect was, Campbell's business related inventory was what police were most interested in. There were also numerous packages of flash bars and film for the Polaroid SX-70 Land Camera. A hot item in 1975 for consumers in general, this model spit out the 'instant' picture. Campbell considered the camera an absolute necessity. Infiltration, eavesdropping and intelligence gathering also required being able to 'watch' from a distance. Of course he had a good set of binoculars: Tasco Model 108, 7x-15x-35mm.
     He transported; effectively, everything one would require for any situation, at a moments notice, all packed into attaché cases, paper bags and cloth bags. That which wasn't tucked away… was scattered throughout every nook and cranny of the Oldsmobile 98.
     Looking back upon the diversity and jumbled state of items on his person and in the rental car, the question is raised: Was Chester Wheeler Campbell a 'disorganized' guy? Or, as noted earlier, perhaps the disarray was a natural result of the near miss accident dispersing his belongings about? Was he just a walking dichotomy; organized chaos?
     Street legends regarding his highly sought after talents would suggest the latter scenario, if any. Campbell was rumored to receive hit fees upwards of, possibly, ten thousand dollars, and both the mob and drug lords alike employed his services.
amazon.com link - Diary of a Motor City Hit Man: The Chester Wheeler Campbell Story

by Christian Cipollini