---
Bostonians' will never forget the notorious scandal of the FBI bureau and the Irish Mafia.
---
Contents
.New Evidence Or False Tales? Witness Comes Forward To Exonerate Connolly.
.Final Justice: Connolly's 2002 Federal Trial.
.Guilty Charges.
.Connolly Wins Support.
.FBI Secretive Relationship With Serial Killers Acting As Informants.
.Profile Of 'Super Snitch'
.Serial Killers Becomes Informants Against Connolly
.Congress Reforms FBI Informant Program
.Life Behind Bars: Did John Connolly's Help Solve A Double 'Cold Case' Murder In Kentucky?
* * *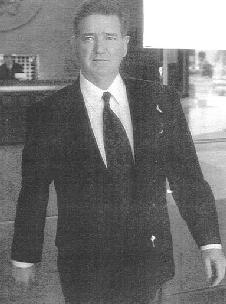 Could Ex-FBI Agent John Connolly go free?.
     Convicted of racketeering, obstruction of justice, and pejury, in May 2002--- ex-FBI agent John Connolly Jr. blew a 'kiss' to his sobbing wife, Lisa, as U.S. marshals led him from the courtroom to serve 10 years in federal prison. Four months earlier, a jury convicted the decorated lawman on charges that he broke the law to protect his informants--- Irish Mafia kingpins James 'Whitey' Bulger and Stephen "The Rifleman" Flemmi.
     Connolly's involvement and the crimes that convicted him in connection with Bulger's Winter Hill Mafia group was nonetheless the darkest chapters in Boston's law enforcement history.
     Following Connolly's conviction, U.S. attorney Mike Sullivan said, "The conduct of John Connolly was appalling, an affront of every decent law enforcement officer". "There was skepticism if we would bring to justice one of our own", but this day has come".
     In 2004, in a turn of stunning events, attorneys for the disgraced Connolly now says there's new discovered evidence to prove the ex-FBI agent innocent of the convictions against him. There's more.
     Its been discovered that a confessed serial killer who testified against Connolly lied on the witness stand about a murder has been indicted for lying to federal authorities in 1999---as part of a plea-bargain to get a reduced sentence to testify against Connolly.
     Connolly was convicted on three of six federal indictments, particularly an extortion charge alleging he failed to investigate or prevent Bulger and Flemmi from forcing a man to sell his liquor store.
.New Evidence Or False Tale: Witness Comes Forward To Exonerate Connolly
     As for Connolly's extortion conviction stemming from Bulger's operation the witness retell the story: "The extortion? That never happened" says Patricia Rake,45, the sister of Stephen Rakes who sold the business to Bulger. Rakes, also known as (Stippo) filed a $100 million dollar lawsuit against the government. He accused the FBI of allowing both informants, Bulger and Flemmi, to murder and terrorize citizens including the extortion of his family liquor store.
     Patricia contradicts her brother. She claimed that Connolly is innocent of extortion because the incident never happened".
     "Stippo made out on the deal and now he's still trying to make out", the sister explained recently.
     During interviews earlier this year with Boston Herald reporters Patricia Rakes said Bulger never extorted her brother to sell the liquor store but sold the place to Bulger to eliminate debt problems. Rakes said her brother received from Bulger---$60,000.00 in cash, a new dodge caravan and a job at MBTA, where he still works.
     A convicted bank robber, drug-addict, and currently free on bond involving a 1987 double murder, Patricia Rakes and her older sister, Mary Rakes O'Malley has been questioned by investigators about their brother. Patricia admits she was a former member of Bulger's criminal enterprise. Both sisters, told investigators, that Bulger, in fact, bailed their brother out of debt because he was in over his head.
     "Stippo couldn't even get beer for the store. He owed every liquor store distributor in the city", Patricia told investigators and reporters. "Mary was helping him out". Recalling the events when the store was sold, she said: "Stippo met Whitey in the private room at the store. Shortly afterwards, she remembered seeing, "Whitey, Stevie, and Weeksie(Kevin Weeks) leave the store". Patricia further said her brother emerged from the room with a money bag and drove off in a new 1984 caravan.
     Former Boston police officer, Joseph Lundrom, later convicted in a corruption scandal involving Bulger's gaming operation testified in court against Connolly. Lundbohm said he tried to protect his niece, Julie, from the extortion by telling Connolly about Bulger's demands. Julie was married to Stippo Rakes. Witness testimony during Connolly's trial indicated the FBI agent informed Lundbohm to wire up the couple with a recorder but Connolly claimed the officer dismissed the idea. Testimony further revealed when Connolly allegedly confronted Bulger the gangster replied, "We're not extorting anything from the 'Stippo' guy". "It's a business deal".
     In response to Patricia Rakes bombshell that Connolly was innocent of the extortion conviction, His attorney, Peter Mullane, stated: "The extortion charge was the cornerstone of a series of lies the government used to build a wall of charges against John Connolly". "The prosecution poisoned the jury with this charge and this new information will help us build our case for a new trial".
     Connolly is also seeking a new trial based on the recent perjury indictment of former New England Mafia crimeboss and serial killer Frank "Cadillac" Salemme. Indictment against Salemme alleged he lied to prosecutors in 1999 about his role in a murder. Salemme's indictment for perjury is an eye-opener.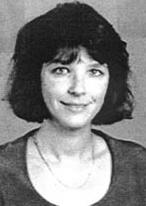 Tracy Miner, Connolly's attorney said the Government relied on serial killers to convict Connolly.
     "It certainly calls into question the validity of John's conviction", Attorney Tracy A. Miner recently said.
     Federal prosecutors admitted they have evidence to prove Salemme lied during plea negotiations about his role in the 1993 murder of Boston club owner Stephen Disarro. Aware of Salemme's false testimony, U.S. attorney Mike Sullivan, who prosecuted Connolly, said. "Salemme's lies should have no effect on Connolly's conviction even though he flatly denied involvement in DiSarro's disappearance when he testified against Connolly in May 2002. Miner ridiculed the prosecutor's downplay of Salemme's perjury.
     "It's absurd. He committed pejury at our trial", said Miner, who ripped Salemme's testimony apart with questions about DiSarro's death.
Final Justice: Connolly's 2002 Trial
     May 28th 2002: When the jury returned guilty verdicts on the assorted charges against the former FBI hero in the court of Federal judge Joseph L. Tauro---attorney Tracy Miner and hundreds of supporters and family members were stunned. Questions overwhelmed their minds. How could a sensible, intelligent jury actually believe that Connolly helped mafia criminals and killers to commit crimes while employed by FBI.
     As the verdict was read following 12 hours of deliberations over two days Connolly looked straight ahead, avoiding eye contact with the jury. Leaving the courthouse, the fallen ex-FBI agent, replied to reporters' questions with two simple words, "no comment".
     Convicted of racketeering, obstructing justice, and lying to an FBI agent, the jury concluded the prosecutors failed to prove other serious charges against Connolly:
(1) No convincing proof that he leaked information to motivate Bulger and Flemmi to kill three men who allegedly attempted to snitch on the kingpins during the 1970s and 1980s.
(2) Prosecutors failed to prove Connolly delivered a case of wine---with $1000 hid inside to FBI supervisor John Morris. Morris testified the wine and money were gifts from Bulger and Flemmi between 1982 and 1983.
(3) Jurors also rejected allegations of two other bribes of $5,000 and $1,000 given to FBI Morris.
(4) Jurors further concluded the prosecutors failed to prove Connolly guility of scheming with Morris to alert Bulger and Flemmi in 1988---that a Roxbury bookie's telephone was tapped.
Guilty Charges
.Found guilty of racketeering, the jury obviously believed Connolly informed Bulger, Flemmi, and Salemme of the forthcoming criminal indictments.
.In a unusual twist the jury found Connolly not guilty of a separate obstruction of justice charge alleghing he tipped off the gangsters about the upcoming indictments.
.Jurors also found Connolly guilty of another charge of obstruction of justice for writing anonymous letter to Judge Wolf in March 1997. The letter was written on Boston Police stationery---the contents of the letter was an attempt to persuade the judge to consider dropping charges against Bulger and Flemmi. In the letter, the source falsely accused retired Boston police sergeant Det. Frank Dewan of fabricating evidence against Bulger and Flemmi. A search of Connolly's residence produced similar stationery from Boston police department.
.Connolly was found guilty of making a false statement to an FBI agent in 1997---when he categorically denied contacting Flemmi's defense team.
     Phone records proved he made numerous calls to Flemmi's lawyer.
     Connolly's attorneys including prominent legal experts agreed the split verdicts sent a strong message that jurors refused to believe the uncorroborated testimony of the government' rogue's gallery of serial killers like John Martorano, Stephen "The Rifleman" Flemmi, Frank 'Cadillac' Salemme and FBI supervisor John Morris who confessed to accepting $7,000 in bribes from Bulger and tipping them off about state investigations. Morris even confessed on the stand he planted a bomb on a car to scare a man to become an informant.
     During Connolly's trial serial killer Martorano testified he, Bulger and Flemmi killed Revere bookie Richard Castucci in 1976. Martorano said Bulger told him Connolly warned him that Castucci was an FBI informant who told police where to find (two) fugitives connected with Bulger's mafia enterprise. Kevin Weeks, known as Bulger's youngest protege testified he served as 'lookout' when Bulger gunned down Brian Halloran on the South Boston waterfront on May 11th 1982(Read FBI Dark Secrets:EX-FBI Agent Charged in Mob-Hit Murder).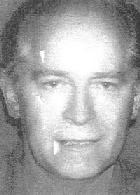 Irish mafia king pin 'Whitey bulger' is on the FBI Most Wanted list.
     Weeks further told jurors that Connolly told Bulger that Halloran was an FBI informant and implicated the Bulger gang in the murder of Tulsa millionaire businessman Roger Wheeler in 1981. Again, Weeks testimony against Connolly indicating he provided information to expose Halloran as an informant was second hand 'hearsay' from Bulger. Martorano testified he killed Winter Hill gang associate John Callahan in August 1982 because Bulger said he'd learned from Connolly the FBI was trying to 'flip' Callahan to become a government witness to finger them as the killers of millionaire Wheeler.
Connolly Wins Support
     When John Connolly Jr. heard the dreadful words...."guilty....guilty....guilty"---he knew that his impeccable reputation as a former decorated FBI agent, his livelihood, and family life were shattered. Facing up to 20 years in federal prison, he felt betrayed and humilated. Connolly steadfastly maintained innocense. He insisted that he "chased criminals for 22 years the way....the FBI instructed him".
     "As an FBI agent, I did my best to further the goals of the bureau. I am proud of the role I played in bringing down the New England Mafia".
     Referring to homicide charges that Bulger and Flemmi killed over 21 people including the strangulation of two women, Connolly told reporters, "I am horrified as anybody....though we knew they were major criminals, neither I nor the bureau knew the full extent of their criminality at the time". If respect and honor from colleagues could have swayed Judge Tauro to show mercy toward Connolly--the former agent had tremendous support to touch every vein in his heart.
     Among numerous supporters were a federal agent, a prominent Boston sports columnists, highly decorated FBI agents, and Joseph Pistone, an agent who spent six years undercover inside the Bonnano crime family. Pistone's role within the Bonnano family was hailed as one of the FBI's most successful operations against La Cosa Nostra. Pistone's work inspired the sensational movie "Donnie Brasco".
     After Connolly's conviction, Pistone blamed FBI supervisors for Connolly's downfall by endorsing and encouraging agents to develop violent criminals(Bulger and Flemmi) as informants during FBI nationwide operation to destroy the Mafia. Bulger and Flemmi, both Winter Hill Mafia Kingpins were two of Connolly's informants who helped the agent to nail the Patriarca crime family in New England.
     "A substantial amount of the credit for the demise of that mob family must be given to one man, Special agent John Connolly", Pistone said in a character letter he wrote to Judge Tauro.
     Will McDonough, Boston Globe sports columnist said the FBI made Connolly a scapegoat for the public embarrassment the agency endured over its mishandling of criminal informants.
     "He just did what he was told and he did it brillantly, but at the end of the line when somebody had to take the fall for FBI mistakes, they let Connolly take the fall, instead of those above him who gave orders and approved of everything that was done", the columnist said.
FBI Secretive Relationship With Serial Killers Acting As Informants
     Internal memos and hundreds of documents from Congressional hearings that was held in 2002 to investigate the FBI management informant program the practise revealed that FBI headquarters in Washington, for decades, condoned FBI agents in Boston to use professional killers and mob leaders as informants.
     Many of Connolly's colleagues and those who once worked with him insists that he is not the only agent to bend or break the rules to deal with informants suspected of being killers. When the alleged practise were exposed between Connolly and fellow agents in Boston's FBI bureau the government portrayed the operation as an aberration.
     While lawmakers in congress criticized such relationships former and current FBI officials indicated the rules of the bureau designed to prevent serious, violent crimes by informants were sometimes ignored. Former agents says it make sense to overlook an informant in robberies or beatings if the information he provides helps solve or prevent worse crimes. Some agents reported they would never protect known killers, but others said under certain circumstances murders did occur.
     During an interview with an AP reporter, Wesley Swearingen, an ex-FBI agent, who worked in L.A. and Chicago defends informants who kill but for limited purposes. While in Chicago, Swearingen said FBI agents ignored the murder of a low-level mobster by an FBI informant in the 1960s because "the information FBI was getting from the informant was more important". In a nonchalant tone, Swearingen said, "somebody in the mob would kill that person anyway".
     Another former agent stated: "What it comes down to is---who's got the best information", explains Robert Fitzpatrick. Fitzpatrick served as the assistant director of the Boston field office where Connolly worked. Fitzpatrick retired in 1986. According to Fitzpatrick even if an informant killed someone but provided valuable information in major mob invstigations "would be savable".
     Connolly's critics said the crimes the ex-FBI agent was convicted of prohibited him under FBI guidelines to ignore or allow informants like Bulger and Flemmi to commit violent crimes---or cirumvent efforts of other state or federal agencies to investigate informants no matter the value of information an informant provides. FBI guidelines does authorize informants to commit nonviolent crimes---crimes deemed necessary to keep the informant in a position to supply information.
     Cliff Zimmerman, a Northwestern University law professor who studies informant practices, says it is immoral and illegal for law enforcement to allow their informants to commit violent crimes in exchange for information to gain intelligence about criminal operations.
     "Is a federal official entitled to make a decision---that one person's life is more valuable than another?"
     Agents have been known to avoid questioning their informants about things to incriminate them in violent crimes.
     "You don't really want to know", an agent told an AP reporter. Why? "Because if you don't know, you aren't breaking the rules".
Profile Of 'Super Snitch'
     You may not see this advertisement on TV, in newspapers or billboards---but here is a message from the underworld of the U.S. government.
     Consider the position: "Attention (all) criminals. No experience neccessary or education required".
     "Do you want to earn 'big' money tax free? Are you facing a long prison term and need a less sentence?
     Check out these bonuses: "If you help the government nail a 's.o.b.' they want very bad---perjury is needed if nobody finds out.
     A criminal record is no problem---or if your snitching help prosecutors win multiple convictions or take down gang members, white collar criminals, and organize crime---we will drop your charges and set you free. If you serve time its short enough to tell freinds you been on a nice vacation.
     Here's a kicker: "Defendants facing death penalty usually don't qualify for the snitch program to help government convict other criminals but times have changed". "For serial killers, although once prohibited, you can now apply. Please come forward. We need you".
     Sounds kind of hilarious, doesn't it? But its no joke. Yes, the government will now use the word of a serial killer to win convictions. Just ask ex-FBI agent John Connolly.
     "There are more informants than ever before", said Gerry Lefcourt, a criminal defense lawyer. "They cut deals to save themselves and they make evidence up if they don't have it". Which provokes the question why? Consider these real-life examples:
     If prosecutors offered a plea-bargain to a cold blood murderer who committed several murders a chance to plead guilty for years in prison to avoid the death penalty to testify against another criminal; is it likely, the murderer would refuse the deal? Or if a criminal is facing a long stretch, or life without parole in prison, and if a prosecutor offered a deal the offender accepted to serve less than 10 years in prison to testify against someone, common sense dictates the offender will testify to save himself.
     "Criminal justice has turned into a snitch o'cracy", veteran defense lawyer Ron Kuby once said. "There is wholesale reliance on the worst people, with the meanest of motives to secure justice for all".
Serial Killers Becomes Government Informants Against FBI Connolly
     To paraphrase Brook Benton's classic song..."Rainy Night in Georgia". As the lyrics says..."no matter how you look at it...its life and you gotta play the game".
     Major Witnesses against Connolly knew by testifying for the government the game was life---even if it meant spending the rest of their days behind bars. Legal experts said when the government inked a deal with an arsenal of serial killer witnesses like Stephen "The Rifleman" Flemmi, John Martorano, Kevin Weeks, and Frank 'Cadillac' Salemme, the government relationship with these psyhcopaths was like french-kissing rattlesnakes.
     Each offender were facing either the death penalty or life in prison on state murder charges and up to life in federal prison without parole on related racketeering and organize crime charges. Did they testify truthfully against Connolly or told tidbits of lies to save their own lives? Remember the 'snitch' world is part of life and people have learned to play the game at any cost.
Serial Killer#1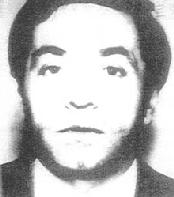 Stephen 'Rifleman' Flemmi - A confessed serial killer testified against Connolly. Flemmi is serving life in prison.
     Except for looks, Stephen "The Rifleman" Flemmi and Whitey Bulger were like siamese twins. Flemmi was Whitey's number#1 sidekick, the gangster with the colorful nickname. He confessed to killing between 20 and 30 people. Who knows where all he bodies are buried?
     While Bulger enjoyed the notoriety of being the Irish Mafia crime boss, very few people knew but the soft-spoken Flemmi was the Indian who controled the enterprise. When Bulger became an FBI informant between 1971-1975, Flemmi was already an FBI rat. Flemmi's uncanny ability to play both sides of the law demonstrates how informants are manipulators and untrustworthy.
     During the 1960s, as the Mafia wars between the Italians and the Irish organize crime escalated, Flemmi tipped off the FBI about the disappearance of a small-time gangster. This gangster was the same person that Flemmi actually murdered and years later would pled guilty to the crime. Authorities say when Bulger and Flemmi joined forces around 1974---as the enforcers for Somerville's Winter Hill gang, Flemmi became the most feared killer in the underworld.
     A keen, manipulative criminal, like a ringmaster, he played both ends---with the Italians on the North end of Boston area---and the Irish in Somerville. Highly respected by crime boss Raymond Patriarca in Providence and LLario Zannino in Boston, both groomed Flemmi to become a Mafia soldier. Winter Hill gang leader Howie Winter was more impressed with Flemmi than Bulger.
     "I thought the world of Stevie Flemmi", Winter told a Boston Globe reporter during a phone interview. "He was a man's man".
     Many have said Flemmi's notorious career possessed intriguing elements worthy of a master spy---loved by many, but known by few to be a charismatic underworld killer. A former paratrooper who served in Korea, Flemmi made freinds across the globe---people from all walks of life. Fellow army veteans had no idea he was a gangster, nor did his wiseguy freinds know he was an FBI informant who 'snitched' them off. Although its speculative but sources have said that some FBI agents that were close to Flemmi admitted they could trust him with their lives.
     "He was a fun guy to be around...a real gentleman", said Winter's wife, Ellen Brogna, of Millbury. "Stevie would do anything to help you".
     According to FBI reports, while Flemmi offered comfort and assistance to Winter's wife, he was the informant who helped police bust the crime boss. When Brogna qustioned Flemmi about the 'shocking' allegations he'd been an FBI snitch, Flemmi responded, "things aren't what they appear".
     Born June 9th 1934, Stephen Flemmi, was the first of three children of Italian immigrants, Giovanni, and Mary Flemmi. Raised near the Orchard Park housing project in Roxbury, Flemmi's childhood freind was Francis P. "Cadillac Frank" Salemme, the former New England crime boss. A few run-ins with the law as a teenager, the police arrested him for carnal abuse, assault, and weapons possession. His parents encouraged him to join the army at 17. Serving two tours in Korea with the 187th airborne regimental combat team, Flemmi was a highly decorated soldier. He earned an honorable discharge in 1955.
     A marksman, fellow officers dubbed him a "Rifleman". During Korean war he won a medal for rescueing a wounded soldier while fighting a 'bloody' battle with chinese soldiers in the Kumwha Valley.
     As a criminal Stephen Flemmi became a rich man. He lived the high life,spending millions to purchase real estate in the area of Back Bay section of Boston. More money was spent on expensive jewelry, cars and exotic vacations on young, attractive girlfreinds. Authorities also discovered Flemmi stashed a millions of dollars in offshore bank accounts.
     Former New England mob boss, Francis "Cadillac Salemme", said that Flemmi and Bulger were each worth about $20 million---raking in at least $120,000,00 each week---or nearly $6 million a year from gambling, drugs, loansharking and other sideline activities.
     Every beginning has an end, whether spectacular, high-lighted, dark or sad---a criminal must come to grips with final justice. Over a period of three years, U.S. prosecutors negotiated a series of plea-bargains for Flemmi to avoid death penalty for murders he assisted Bulger and Martorano to commit in Florida and Oklahoma. Part of the deal was for Flemmi to reveal the identity of law enforcement officers and what role they played to help or cover up any crimes by the Winter Hill Mafia.
     Trapped in a solitary cell, Flemmi, one of the most feared assassins in the underworld, regardless of everyone knowing he was a heartless traitor in the Mafia he knew he must play the game to extent whatever life he had left. Haunting thoughts of being strapped to a gurney and asked if he had any last words made the killer sweat, unable to sleep, unable to eat and concentrate.
     Like a weak animal shivering inside a filthy cage, Flemmi decided to squeal louder than ever to save his life---even if he burned all the energy in his lungs! On October 14th 2003, Flemmi pled guility in court to participating in 10 murders. He provided information to a grand jury that indicted ex-FBI agent H.Paul Rico in connection with the contract murder of Roger Wheeler in Oklahoma. Rico died in jail in January 2005 awaiting trial.
     Explaining the plea-bargain, U.S. attorney Mike Sullivan said: "No one is in a better position than Flemmi to give us the details we need to seek the truth about the corruption between FBI bureau in Boston and the Winter Hill Mafia".
     Relatives of the murder victims packed into federal court in Boston to watch the sentencing. Some relatives sobbed as they heard Prosecutor Sullivan describe graphically how their love ones were either strangled, beat, interrogated, shot in the head, and dumped into shallow graves by Bulger-Flemmi's mob crew.
Flemmi pled to these murders:
(1)Debra Davis. Davis was Flemmi girlfreind. She was murdered by Bulger and Flemmi after Flemmi lured her to his mother's home in South Boston. Flemmi told authorities Davis was murdered because she knew too much about their criminal activities and their work as FBI informants.
(2)Roger Wheeler. Wheeler, a rich Tulsa businessman and chairman of Florida-based World Jai Alai(pronounced hi-li) was killed on May 27th 1981 in the parking lot of Southern Hills Country Club in Tulsa. Flemmi said that he and Bulger conspired with former FBI agent, H.Paul Rico, who they worked for as informants, to prevent Wheeler, 54, from exposing a money scam at Jai Alai, where Rico served as an executive security operator. John Martorano was the triggerman.
(3) John Callahan. Callahan, a Winchester financier with close underworld connections was murdered in Miami Florida on August 1st 1982. Prior to being murdered, Oklahoma authorities were desperate to find and question him about the role he played as middleman in Wheeler's death. Flemmi confessed that he and Bulger hired Martorano to kill Callahan although Callahan was Martorano good freind.
     Sullivan stated in court that other victims identified as Richard Castucci, Brian Halloran, John McIntyre and Mike Donahue were murdered to eliminate them as actual or potential witnesses against Bulger and Flemmi's involvement with other crimes and murders to protect their Mafia enterprise.
     Pleading guility to 17 separate charges, Flemmi apologized: "I'd like to extend my deepest apologies to the families, the victims, my family, the public at large, and the court". "I am truly sorry. I hope they forgive me". A family member excoriated the crime boss. Tim Connors said he was 6 months old when Flemmi murdered his father, Edward Connors, in 1975.
     "For 28 years, I've been doing hard time for your crime", the young man lamented". "Your trouble are over, mines are with me every day until I die".
     A relative of victim Debra Davis screamed profanity at the crime boss killer: "You make me sick". Another sobbing relative said: "He got no feelings, no remorse". How can a man be like that?"
     Sentenced to life without parole on January 27th 2004, Flemmi avoided the death penalty by testifying against Connolly and helped prosecutors to bring charges against other players. Now 70-years-old, someday the former gangster will die in prison.
     Stephen "The Rifleman" Flemmi earned notoriety as a vicious crime boss, ruthless killer, liar and thief. His trail of violence on this earth will always impact the lives of the offsprings of the victims he murdered. Yet its been said, no matter how bad, despicable or evil we may have been during our lives, somewhere we done something good.
     Vilified as a vicious killer, Flemmi left something of valuable behind to remember---a positive contribution to society impressive enough if someone don't know the history, the real story behind the name. To learn what it is---visit the Korean War Memorial in Charleston Massachusetts. Located on the property of the Memorial is the name Stephen "The Rifleman" Flemmi---the name inscribed on a granite bench that reads: "In memory of the paratroopers who made the supreme sacrifice on the battlefields of Korea".
Serial Killer#2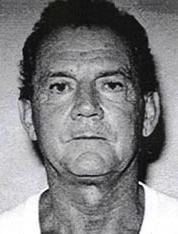 Former New England crime boss Frank 'Cadillac' Salemme. Connolly is seaking a new trial based on recently discovered evidence that Flemmi lied to Federal authorities about a murder case. Salemme testified against Connolly.
     John "Hitman" Martorano was a dedicated Mafia criminal. Loyalty meant everything. He confessed to killing over 20 people during a long criminal career. Several of the murders were orchestrated by Flemmi and Bulger. Loyalty for Bulger and Flemmi shattered into betrayal and disbelief when he discovered they were FBI onformnts who 'snitched' on rivals, freinds, including him.
     Facing severe penalties or death penalty in Oklahoma and Florida for contract murders the once ruthless Mafia soldier turned on Bulger and Flemmi, implicating them in 20 or more murders and mob related activities stemming from their Winter Hill operation. Martorano agreed to testify for the government against Connolly and other corrupt law enforcement officers and targeted unindicted organize crime gangsters.
     An unidentified source was quoted in a Boston newspaper concerning Martorano informant status said, "it's certainly not an attempt on John's part to cleanse his soul".
     "I think the motivation is an eye for an eye, a tooth for a tooth".
     Close associates said Martorano, enraged, to discover federal prosecutors refused to indict Bulger and Flemmi on the horse-race fixing charge in 1979---instead the feds indicted him and 20 other people. Aware of the indictment handed down Martorano went on the run for 16 years. He murdered Wheeler and Callahan while being a fugitive. The gangster finally learned it was Flemmi who told the FBI he was hiding in Miami area.
     Born December 13th 1940, John Vincent Martorano, was the eldest of two boys of Angelo and Elizabeth Martorano. Angelo immigrated from Sicily; his mother was a mixture of Irish and English. The Martorano brothers grew up in Cambridge.
     Both brothers, John and James,were outstanding achievers in academics and sports. A classmate who attended Saint Agatha's grammar school with John said he was very bright with tremendous potential.
     "When you sat next to him in school and when the nun handed him a test with '10 or 20' problems that could last 45 minutes he'd have it done in 10 minutes, a classmate told Boston reporters. As a co-captain on the football team with brother, James, Martorano graduated from Milton High in 1959.
     Streetwise and impressed with the high rollers, Martorano spent time at Luigi's--a restaurant owned by his parents located near the combat zone. This section of town, described as the underworld's breeding ground is where Martorano befriended many known wiseguys. Underworld sources have said the Martorano brothers met Flemmi during 1960s at the nightclub owned by their father and met Bulger around 1971.
A Taste For Blood
     Martorano confessed he committed murder for the first time on November 15th 1962, at age 24. The victim, Robert Palladino, 32, of Winchester, previously testified before a Suffolk grand jury that indicted Martorano's brother, Jimmy. The indictment accused the younger brother of being an accessory--after a young waitress was murdered. Her body was hid in the loft of a restaurant owned by the Martorano family.
     Initially police considered Palladino a suspect in the murder. His body was found under the central artery near North station. He was shot execution style. A year later, Martorano admitted, he murdered another witness connected with the case identified as John Jackson. Jackson was a bartender. Throughout late 1960s, Martorano told police he killed at least 10 people.
     On January 6th 1968, Martorano went on another murder spree. Martorano's target was Herbert "Smitty" Smith, assistant manager at the Basin street south nightclub in Boston's south end. When Smith arrived to meet with the 'hitman' to settle a beef between underworld rivals Martorano was surprised to see two passengers with Smitty, identified as Elizabeth Dickson, 19, and Douglas Barrett, 17.
     Martorano told authorities he killed the victims with gunshots to the head. Their bodies were found inside Smitty's vehicle parked on Normandy street in Roxbury.
     On March 8th 1973, Martorano, mistakenly killed Michael Milano, 30, a bartender at North station nightspot. Martorano thought Milano was the club owner--the specific target.
     At Connolly's 2002 trial, Martorano wisecracked as he described killing over 20 people as a hitman for James 'Whitey' Bulger Mafia gang in Boston area. He testified that Connolly protected Bulger because his brother, then-Senate president William "Billy" Bulger, had asked Connolly to "keep my brother out of trouble". For years, William Bulger denied accusations of having knowledge nor involved with Whitey's criminal enterprise.
     When prosecutors asked Martorano to describe the nature of the bribes from Bulger to Connolly, he said: "Whitey Bulger would say, "any chance to give Connolly something, give him something". Martorano also said when Connolly asked for a special gift to give his wife, Bulger purchased a two-carat diamond ring--albeit a stolen ring and gave it to Connolly.
     As spectators listened to Martorano's tales of 'blood and money' he revealed a shocker: Connolly told Whitey Bulger that Richard Castucci and Brian Halloran were providing information to FBI about murders and other crimes. Halloran and Castucci were later killed by Bulger and Flemmi. Efforts to discredit the damaging information, Connolly's attorney characterized Martorano's testimony as another drama of lies to save himself from the death penalty.
     U.S.attorney Don K.Stern rebuffed the attorneys claims. He said the law wouldn't have nailed Martorano for the murders he committed "without his confession". Actually, Stern explained, Martorano could have served only "four or five years" on the original charges of racketeering, race-fixing and extortion charges alone.
     June 24th 2004, Martorano, the curly-head, muscular hitman, for the Irish Mafia faced final justice. U.S. district judge Mark L. Wolfe sentenced Martorano to 14 years in federal prison and five years probation upon release. Wolfe warned Martorano: "People have bad habits that are hard to break. You better keep working on breaking them".
     If true, that murder is a selfish act; a person can kill, kill, kill. But when a killer is caught they want mercy for taking a life they had no 'right' to take. Then John Martorano must be one selfish, evil, human predator. Family members of the victims he killed watched intently as he offered these words:
     "I'd like to say...I'm sorry for any family I've hurt. My only desire is to be an asset to my family and make up for the lost years". The apology enraged family members.
     "He should get life for cold-blood murder...I don't care how much information he gave the court", said Marion Govoni, whose husband, John "Jack" Banno, was killed by Martorano in 1969.
     U.S. attorney Mike Sullivan offered no apologies but he explained the rule of law--the law that seems unfair but justice had to be served.
     "My hope is the victim families and the public understand the horrible dilemma we faced in this case and why Martorano's cooperation was so important to the government's investigation and why we made this agreement".
     To paraphrase the rattlesnake story, in reference to informants, the snake, hitman Martorano---when he testified against Connolly and recalled what another killer told him about the illegal activities of rogue FBI agent John Connolly, the snake had used the government to save his life. Serial killer John Martorano will be released in 2006.
Serial killer#3
     Francis P. "Cadillac Frank" Salemme. Salemme became the boss of the Patriarca crime family when the high-level structure was in shambles.To first understand the story of the Patriarca family; the Italian sect of the LCN that wasn't as prominent as the five crime families in New York it is imperative to understand its history.
     Historical roots of the mob's location on the East coast section of the united states was controled by five brothers from Sicily. These brothers operated the New England Mob, originally based in Providence Rhode Island during World War I. The Connecticut river divides the New York and New England crime family territories.
     During prohibition days, a bootlegger and New York Mafia associate named Raymond Patriarca Sr. controled a La Cosa Nostra organization prominently known as the Patriarca family; the crime family that Salemme would eventually take over.
     In 1938, Patriarca was sentenced to serve 3-to-5 years in state prison for robbery. Politically connected within the system, a Massachusetts governor' representative helped Patriarca win parole after he served only three months.
     Between 1952-53, Patriarca engaged in a rival war with Irish mob boss Carlton O'Brien to wrest control of the rackets and related mob activities. O'Brien lost the battle when an assailant shot him to death. His death and other deaths thereafter elevated the Patriarca Italian family to supreme dominance in the New England area.
     A rich entrepreneur, Patriarca owned partnership in several illegal gambling operations with Philadephia 'don' Angelo Bruno including partnership in Berkshire Downs, a race track, whose owners included celebrity Frank Sinatra(read Frank Sinatra and the Mob:Crimemagazine.com) Or: All about Frank Sinatra and the Mob: Crimelibrary.com. Boss Patriarca died of heart attack at his girlfreind's house in 1984. He was 76.
     Raised in Jamacia Plans, Massachusetts, Francis P. "Cadillac Frank" Salemme was born July 31st 1930. He spent early years as a loyal Mafia soldier, rising to prominence in the mob as a murderer of rivals and raked in scores of 'big' money for the mob organization. When the major players of the Patriarca family had either gone to prison or died the highly respected gangster wouldn't become boss until the 1990s. Before he became boss, Salemme, whose mother was Irish, served 15 years in prison for planting a bomb in the car of attorney John E. Fitzerald on January 30th 1968.
     Fitzerald was the attorney for a mob hitman who became an FBI informant. The bomb was planted to intimidate the informant. While in prison, Salemme helped rescued a guard shot by an inmate. Massachusetts governor Michael Dukakis, impressed with the Mafiosos' bravery, awarded Salemme a commendation.
     The well-known New England gangster also received recognition for, on numerous occassions, helping prison officials to eliminate inmate disturbances. How ironic for Salemme to act as a loyal peace maker in prison yet upon release he became a human 'blood' warrior.
     Dubbed the Irish Mafia wars, a group of renegade members from Boston's underworld led by Joe Russo they killed Patriarca's underboss, William P. "Wildman" Grasso. Hours later Salemme was severly wounded during an ambush at a pancake house.
     Between 1991 and 1992, under Salemme's rule as Patriarca' crime boss, six renegade mob players or associates were murdered:
(1) Howard J. Ferrini August 6th 1991
(2) Robert A. Donati September 1991(Donati was a police informant)
(3) Barry Lazzarini October 3 1991
(4) Kevin Hanrahan September 1992
(5) Rocco Scali October 1992
(6) Vincent A. Arcieri December 1992
(7) Steven Disarro December 1992
     Retaliation was imminent. The renegade gangsters either wounded or murdered several of Salemme's associates or "made men". Bloodshed continued until 1994 when Salemme was indicted on racketeering and extortion charges. Salemme alleged to authorities that FBI agent John Connolly tipped him, Bulger and Flemmi off about state indictments. Salemme fled the state.
     Testifying against Connolly, Salemme said that twice in 1993 he saw $5000 put aside by Flemmi for Connolly---once for a summer vacation and the second payment for christmas. Under questioning by prosecutors, Salemme further testified he was "tipped off about a grand jury investigation and that their group of mob players were targets of electronic surveillance by state police". Salemme admitted Connolly did not supply the information direct to him, but said the info came from Flemmi who told him the secretive info, in fact, came from Connolly.
     The confessed killer said he first met Connolly in person at Boston Edison where Connolly worked as a lobbyist after leaving FBI bureau. They discussed police investigations into the mob's activities of the Winter Hill gang and Salemme's group. Connolly's secretary at Boston Edison added damaging testimony when she testified Connolly told her that if Kevin Weeks(Irish Mafia gangster) called for him, "to put his calls straight through".
     Prosecutors recommended to Judge Wolfe that Salemme deserved leniency due to his testimony against Connolly and other corrupt law enforcement officials involvement with organize crime in New England-Boston area. Part of the deal for Salemme to plead the prosecutor agreed to drop murder charges against Salemme--the murders stemming from the renegade wars between 1991 and 1994.
     Judge Wolfe sentenced Salemme to 136 months in federal prison after he pled guility to numerous racketeering and bribery charges, particularly the bribery of Teamster officials involved in motion picture projects in Nevada, California and Masschusetts. Wolfe also assessed three years of supervisory release. U.S. attorney Don K. Stern said, "This conviction have severely weakened the structure of organize crime in New England".
     The first sign of trouble between Salemme and the government came to light when the Boston Globe reported the feds had kicked him out of the witness protection program in November 2004. Salemme was in the program until he was released from prison in March 2003. Finally in December 2004 a federal indictment of perjury and obstruction of justice was filed against Salemme for the 1992 murder of Boston nightclub owner Stephen Disarro. Prosecutors now say there's evidence to prove Salemme lied in 1999 during plea-bargain negotiations in exchange for a reduced sentence to testify against Connolly that he wasn't involved with Disarro's murder.
     Prosecutors insists the former crime boss not only helped others to kill Disarro that he helped bury the body. Facing another uphill battle on charges he lied to get a reduced sentence for his crimes, the old-time, Mafia boss and serial killer is looking forward to beat the rap. There's been so many 'rats' squealing on each other in this ongoing, surreal mob drama of murder and betrayal--who knows where the truth begins and end? So far,prosecutors isn't dangling any cheese for Salemme to nibble on. Only time will determine if Salemme can 'rat' his way out of this hole.
Serial Killer# 4
     Born March 21st 1956 in Boston, Massachusetts, Kevin Weeks organize crime career began in the 1970s when his father, John, encouraged him to associate with Irish Mafia kingpin James "Whitey" Bulger. Working as a club bouncer in South Boston where Bulger and Flemmi occasionally frequented, Weeks association with Bulger elevated him to become one of Bulger's closest allies in the Winter Hill gang. Weeks was arrested on November 17th 1999 on a twenty-nine count indictment alleging racketeering, extortion, drugs and money laundering.
     Described in court as a loan shark, leg breaker, extortionist, gravedigger, and body remover, Weeks told the jury in Connolly's trial that he assisted Bulger and Flemmi to kill and bury many victims. Questioning by Prosecutor Sullivan, prodded the handsome killer to recall memories of Connolly's trail of corruption. He testified that he first learned the secret of the FBI agent when he came into the South Mart Liquor store, asking: 'What was up?' Not realizing who the agent was, Weeks said Connolly's demeanor pissed him off.
     "What did Bulger say?" the prosecutor asked. "Don't ever talk about that guy like that. He's a freind of ours". "John Connolly was giving them information, Weeks said.
     Weeks further testified Bulger paid huge sums of money and purchased expensive gifts for law enforcement officers who provided information to keep the kingpin abreast of investigation developments targeted at Bulger's enterprise.
     "Christmas is for cops and kids", Weeks recalled Bulger saying.
     In response to prosecutor's questioning about code names and the exchange of money between Bulger and FBI agents, Weeks stated.
     "Bulger gave me two envelopes to give John Connolly. One had the letter 'Z' on it for $5,000". "Z was for zip, Connolly's code name".
     "The other(for $1,000) had agent 'orange' on it". Agent Orange was the code for John Newton. Weeks testimony brought forth more damage. "John Connolly came into the store asking if the other guy was around. He said indictments were imminent against Whitey, Stevie, and Frank".
     "Connolly said, 'Get word to Bulger right away'. Prosecutors credited Weeks testimony as the linchpin that convicted Connolly on charges of racketeering and obstruction of justice. In support of a lenient sentence for the gangster, federal prosecutors and Weeks defense lawyer petitioned the judge to assess the mininum sentence to run concurrent on all charges.
     The lawyers said the repentant killer cooperated in a way unparalleled---in the history of federal criminal justice involving widespread, serious criminal offenses that caused horrible and destructive injury to the Metropolitan Boston community.
Weeks information led to recovery of these victims murdered by Bulger-Flemmi group:
(1) Bucky Barrett
(2) Debra Davis
(3) Debra Hussey
(4) Tommy King
(5) Paulie McGonigle
(6) John McIntyre
     Based on Weeks cooperation police also found 80 weapons and ammunition located at Flemmi's mother' house. Flemmi's brother, Michael, a Boston police officer was also indicted on criminal charges related with his brother's mob activities.
     "We would not have found the bodies without cooperation of Kevin Weeks", said U.S. attorney Donald Stern. "Those who buried the bodies never believed they would be found".
     Sentenced to five years in prison its been reported that Kevin Weeks has been released from prison and living under a different identity. If Whitey Bulger is someday apprehended alive---Weeks will have to 'rat' off his boss in court. Lets face reality. Serial killer Kevin Weeks saved his life by testifying against Connolly and now as a free man sources have said he will remarry his childhood sweetheart. Consider this: Isn't it a sweet-heart deal for a criminal to kill many victims, plea-bargain with the feds to help win a conviction against a rogue cop and walk free after serving five years behind bars and the cop still in prison. Now thats the best deal in the house.
Government Reforms FBI Informant Program
     The scandal involving Boston's FBI agents involvement with South Boston Irish Mafia kingpins, James Whitey Bulger and Stephen "The Rifleman" Flemmi, prompted Janet Reno, then U.S. attorney general to adopt strict new informant guidelines in January 2001. Among other changes, the new rules gave the justice department lawyers a role to monitor the FBI and DEA use of informants.
     After a two-year investigation into the 40-year history of the FBI's organize crime informant program in New England--Boston area, a U.S. congressional committee called the program, "one of the greatest failures in the history of federal law enforcement". Originally spearheaded by Rep. Dan Burton(R-Indiana)the House Committee on Government Reform alleged: As a rsult of the Top-Echelon informant program, former or current FBI agents identified as John Connolly Jr., John Morris, H.Paul Rico, John Newton, Dennis Gianturco, and Dennis Condon became corrupt by mob criminals masequarding as informants and during the process the agents allowed perjury in death penalty cases, allowed innocent men to linger and die in prison, as well allowing or covered-up the murder of victims murdered by their mob informants.
     "All of this was done, the report explained, to protect the Irish Mafia informants who helped FBI arrest and convict members of the La Cosa Nostra' Patriarca crime family".
     Titled "Everything Secret Degenerates: The FBI's use Of Murderers as Informants", the extensive report castigated the U.S. Department of Justice ineffectiveness to aid the congressional probe and intentional obstruction of the committee's work.
     Throughout the committee's investigation, officials complained of the department's reluctance to accept oversight. "The committee has concluded, the report added, the justice department failed to take responsibility to assist congress on these matters as seriously as it should have".
      U.S. committee hearings held between (2000-2003) to investigate the FBI informant program, former New England U.S. attorney Jeremiah T. O' Sullivan, in charge of the region's organized crime strike force during the 1970s and 1980s told authorities he knew that some mob informants were committing murders and the agents who controled the informants became personally involved with the killers. O'Sullivan embarrasingly admitted he took no immediate action due to FBI intimidation.
     "It would have precipitated World War 111---if I'd tried to do anything about FBI informants", O'Sullivan testified.
     Efforts to help state police to nab Mafia boss James Whitey Bulger, known within the bureau as FBI Connolly's valuable snitch, O'Sullivan said he tried to sidestep the FBI to plant an electronic bug inside of Bulger's headquarters. Somehow the attempt was compromised by a leak. When FBI authorities discovered O'Sullivan work to help state police the attorney said, Lawrence Sarhatt, special agent in charge of Boston's FBI office called him into his office.
     "What did he say?" a representative asked. "He yelled at me, cursed at me, and said, "I should have never cooperated with the state police". "If you go against the FBI, they will try to get you", O'Sullivan concluded.
     Other graphic tales of murders and mob-related crimes committed by the Bulger-Flemmi syndicate and the fact a certain group of FBI agents protected them from prosecution emerged during the hearings. Overall, the report called the informant scandal in Boston the inevitable result of the government's unrepentant and stubborn attitude which means---"the ends justifies the means approach to law enforcement".
     The report continued: "No one disputes the propostion of the destruction of organize crime in the United States was an important law enforcement objective", officials said, referring to the FBI use of Irish gangsters to inform on their Italian Mafia rivals.
     "However, the steps taken may have been more injurious than results obtained".
     A multi-billion dollar class-action lawsuit filed by relatives of the victims murdered by FBI informants involved with the Irish Mafia ran by Bulger and Flemmi remains pending.
Life Behind Bars: Did John Connolly help solve two 'cold case' Murders in Kentucky?
     Appeals filed by attorneys to overturn Connolly's conviction and win him a new trial was recently denied by appellate court.
     Last year, AP news headlines read: Ex-FBI agent who helped Bulger escape prosecution becomes jailhouse informant. Unlike Bulger and Flemmi who ratted on Mafia rivals for years, Connolly insists that his cooperation with Kentucky police involving two murders was not to gain personal benefits but to do whats right. Connolly contacted Kentucky authorities after an inmate confessed the murders during casual conversations. A police detective told reporters that Connolly's version of the inmate confession was credible.
     According to Boston Globe and AP reports---when Connolly arrived at federal prison in Lexington Kentucky in September 2002, his highly publicized story about the Bulger-Flemmi saga was already known by fellow inmates. They treated Connolly like a member of the mob. What led Connolly to establish a close relationship with convicted drug dealer and gang leader, Cornelius Anderson, 38, remains unclear but the story both convicts researched case law together in the prison library. Anderson was serving a 28-year sentence for operating a 'crack cocaine' ring in the Louisville area.
     Police reports indicates Anderson confessed to Connolly he had Gail Duncan, a former drug addict and informant, killed in 1996, because she was scheduled to testify in Anderson's drug conspiracy trial. Duncan was shot to death in her car as her 9-year-old daughter screamed in horror.
      Utilizing investigative skills as an FBI agent, Connolly compared notes with inmate, Robert L. Rankin, another convicted drug dealer. Connolly told authorities, Rankin articulated how Anderson confessed to killing Deron Cole, 20, a co-defendant of Anderson. Cole was murdered after he pled guility to lesser charges in return for reduced sentence. A suspicious Anderson feared that Cole would snitch.
     When Connolly informed his attorney and Louisville police detective Anthony L.Finch, the officer in charge of the homicides, that Anderson confessed the murders the detective interviewed Connolly and Rankin.
     "I knew if I didn't do something, I'd been reinforcing what people thought of me", Connolly told a Globe reporter during a prison interview.
     Detective Finch is convinced that Connolly is speaking the truth. "The bottom line is, the man is not lying and he's not wrong", Finch spoke of Connolly. He has been nothing but truthful and risked his own life". Finch said there's enough evidence to corroborate Anderson's role in Duncan's murder, but not in Cole's murder.
     Defense attorney E.Mullane criticize the police inactiveness to move forward indicating that May 2005--will make two years since Connolly gave the information to Louisville police and still no results.
     "Nothing has happened. It's been a waste of John's time and unnecessary risk for him to take", Mullane said. For those harboring suspicion that Connolly informed on the drug dealer to get a reduced sentence, the former agent stated: "I would have done this anyway because its the right thing to do, period". "If leniency had been my motivation, I wouldn't have risked my life without getting a promise in writing".
     Deprived of liberty and freedom to reconcile with a loving family, Connolly someday may accept a lesser sentence if given the opportunity but in 2003 when federal authorities offered Connolly immunity to identify crimes and corruption committed by fellow agents in Boston's FBI bureau where he once worked as a decorated agent he declined the offer citing the fact, "I know of no crimes committed by other agents".
     What Connolly wants the most is vindication for the alleged crimes all those rotten, sadistic serial killers, said he helped the Irish mob to commit---crimes that Connolly insists he's not guility of.
End
Journalist Clarence Walker can be reached at: Cwalker261@excite.com or Mafia101@myway.com
Any comments? Please voice your opinion to following questions:
.Should the court grant Connolly another trial based on allegations he never committed extortion of the liquor store and that serial killer Frank Salemme lied during Connolly's trial denying involvement in the 1992 murder of Stephen Disarro? New evidence, now proves, Salemme, in fact, was involved.
.Should a jury be allowed to convict a person upon the word of known liars, felons and psychopathic killers?(without corrobative evidence to confirm their allegations).
.Should U.S. government and state prosecutors renew efforts to determine if Connolly or other retired or current FBI agents gave information to Bulger and Flemmi that possibly caused the deaths of other victims, particularly(suspected)informants working against Bulger and Flemmi before the crime bosses were indicted on racketeering and 21 murders?
.Should John Connolly be given a reduced sentence if evidence proves his undercover work in prison helped Kentucky police to solve murders in Kentucky?
Disclaimer: Opinions, beliefs and quotes from various news media sources mentioned in this story does not reflect the promotion by Americanmafia.com to endorse John Connolly's guilt or innocense,or his bid to win a new trial.

News Sources and Research material:
(1) Boston Globe
(2) Boston Herald
(3) AP News Network
(4) Americanmafia.com
(5) U.S. Attorney press release
(6) U.S. House Committee FBI Informant Report
(7) Anonymous FBI Sources (Retired and Current)
(8) Irish Mafia Wars By Allan Mays
* * *
Suggested book reading to learn more about Boston's FBI relationship with the Irish Mafia Kingpins James Whitey Bulger and Stephen "The Rifleman" Flemmi:
(1) Black Mass: The Irish Mob, the FBI, and a Devil's deal: Authors Dick Lehr & Gerard O'Neill
(2) Deadly Alliance: The FBI's secret partnership with the mob: Author Ralph Ranalli
(3) At End OF Day: Author George V. Higgins
(4) Witness For The Dead: Author Michael Fredrickson
(5) All Souls: A Family Story From Southie: Author Michael P. Macdonald
* * *
Any comments? Give us your thoughts. Contact Clarence Walker, at mafia101@myway.com or CWalker261@excite.com
Important warning: In accordance with federal law, Title 17 U.S.C., Section 107, the entirety of the material in this story is not for reprint or distribution. Such action violates copyright laws and constitutes plagiarism. Thereby use of material without prior consent from the author, credited news sources or publishers of americanmafia.com and its news media affiliates are prohibited.

&copy 2005
---