...The ruthless influence of deceased Gambino crimeboss John Gotti still rules like an iron fist...the mafia is still alive.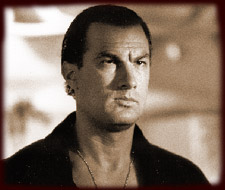 Actor Steven Seagal told FBI and Prosecutors that his friend and film producer Julius Nasso, was the key player in an extortion scheme to make him pay Nasso big money for every film he made. Seagal denies being involved with the death threats of two reporters who wrote stories about Seagal's connection with the mafia.
      Actor Steven Seagal takes on the mafia in a classy (fictional) movie to overthrow their evil work. In the movie, Seagal responds to mafia threats by using martial arts and powerful weapons to eliminate them all. To pull off such a superb performance can only happen in the movies. These days,however, taking on the mafia is not a movie plot but every day reality for the 51-year-old Seagal. For two years, Seagal has encountered enough 'bizarre' double-crosses to turn a dull screen plot into a movie-thriller to win an academy award. Consider the plot: Seagal's closest friend is a Gambino mafia associate who once served as his producer ; the actor becomes a reincarnated buddhist named "Tulka"---the producer files suit against the star for reneging to make four additional high-budget films ; the producer lose millions when Seagal backed out ; next comes the high-drama: the producer hires the Gambino mafia to threaten Seagal's life---then Seagal tells FBI he pays the mafia $700.000.00 to cool them off. Now here's the subplot: Recently, Seagal, and famous private investigator Anthony Pellicano, of Los Angeles, were linked to a bizarre harassment scheme against a L.A. Times reporter who earlier this year wrote stories about Seagal's connection with the mafia. Pellicano,59, A P.I. for movie stars and celebrities was charged Friday, November 22,2002 in federal court with possession of illegal weapons and explosives after the FBI searched his L.A. office for evidence that he hired an ex-convict, at Seagal's behest, to intimidate Times reporter Anita Busch. An affidavit by FBI special agent Stan Ornellas reported that Pellicano hired ex-convict Alexander Proctor,59, to burn Busch's car to scare her off from---writing negative articles about Seagal's relationship with mafia associate, Julius Nasso, who'd once produced films made by the star. Nasso had sued Seagal after he reneged to make more movies under Nasso's contract. Nasso's attempt to recover money proceeded beyond the courtroom. In a unrelated investigation by FBI--a bugging device captured the voices of Gambino members talking with Nasso, threatening to harm Seagal if he refuse to pay Nasso and the Gambinos a percentage of any movies he made without Nasso. Now that Hollywood's most admired P.I. has been nailed on weapons charges,possessing military explosives (powerful) enough to bring down an airplane--and further being linked to a conspiracy involving threats against a movie star and reporters in conjunction with the notorious mob, has in fact, sent shockwaves into the bloodveins of the celebrity world. FBI seized a cache of plastic explosives, a detonating cord and blasting cap, two grenades, $200.000.00 cash and jewelry locked inside a safe inside the P.I.'s office on Sunset Boulevard. Pellicano told agents the weapons "were from an old case and somehow forgotten they were there." Seagal's attorney, Martin Pollner admits the actor once used Pellicano in a civil matter but had no involvement with the ex-con allegation that Pellicano hired him to threaten reporter Busch for Seagal. Pollner described the ex-con, Proctor's, allegation as "an ongoing conspiracy" to discredit Seagal. "This uncorroborated allegation is pure fiction...the attempt to divert attention from (Proctor) himself and the real perpetrators. This is a campaign to disparage Mr. Seagal and it reads like a bad screenplay."
A Reporter goes into hiding
      As for L.A. Times reporter Anita Busch ---threats against her life is no bad screenplay. Its downright frightening. Back in June ,Busch, a former entertainment reporter, became a contract reporter for L.A.Times newspaper. Assigned to write feature stories about Seagal's mafia connections and the indictment against Gambino captain Anthony Ciccone's threats to kill Seagal the veteran reporter never expected to get trapped in the underworld's crossfire. On June 20,2002 around 8: a.m. Busch, discovered her car window shattered. Approaching closer she observed a suspicious package on the windshield and below the shattered window she read a note that said "stop". When LAPD deactivated the package safely they found a dead fish and a rose inside. Busch told LAPD she believed the incident was related to her investigative work for the Times newspaper about Seagal and the mafia. On June 21, a person contacted Busch and FBI to say that Alexander Proctor , an ex-con and current drug dealer was the person who vandalized Busch's car. The caller told Busch and FBI that Proctor told him that private investigator Anthony Pellicano hired him on behalf of actor Seagal to scare the reporter off from doing stories about him and the mafia. The caller and suspect Alexander Proctor are close associates. To get evidence FBI wired the informant with a recorder to meet with Proctor and discuss the Seagal and Pellicano plot. According to FBI, during secretly recorded conversations between Proctor and the informant Proctor said Pellicano hired him to threaten Busch and that Seagal wanted it done. "He wanted to make it look like the Italians were putting the hit on her so it wouldn't reflect on Seagal," Proctor told the informant. As the recorder whirred Proctor was heard telling the informant he already owed Pellicano $14.000.00 and agreed to intimidate the reporter for $10.000.00 After the job was done the P.I. was so pleased until he agreed to forget about the remaining $4000.00 debt. An FBI source reported that "at this time", other than Proctor's statements there is no independent evidence that Seagal was involved in the threat against the reporter." As the Seagal-Mafia plot thickens another reporter said he was threaten. Vanity Fair magazine reporter Ned Zeman, like Busch, was doing research on the Seagal's mafia connection when a car (August 28 2002 in L.A.) pulled up beside his car at a red light,pointed a gun at Zeman,and said,"bang"---"stop what you are doing" before driving off. Police has not found evidence to connect this incident with the Busch case although both reporters were working on the same story. Proctor, indicted on October 3rd on charges of parole violation and interference with commerce by threats of violence against reporter Busch is being held without bond.Meanwhile the FBI will continue to investigate leads to identify those responsible for terroristic threats against the reporters and whether or not if Seagal or any of his associates are involved.
Seagal's P.I. goes down...Will it be for the final count?
      Private Investigator Anthony Pellicano once made these renowned quotes: "I always start out being a gentleman. I only use intimidation and fear when I absolutely have too". "I'm the most respected man in the country. I'm better than anybody". "Anybody who wants to malign one of my clients, I dig into their pasts---so they gotta take the same heat that they dish out". With arms-folded, a hard-stare, Pellicano is a Hollywood P.I. straight out of the movies. The tough-talking, disheveled 59-year-old, has spent the last 20 years wedged between the seedy side and the glamour side of Los Angeles as the nation's best P.I. for Hollywood's biggest stars. He command fees up to $250.000.00--a retainer starts at $25.000.00 . The long list of clients of Pellicano--whose motto is--"your problem becomes my problem"--includes superstar Michael Jackson, Roseanne Barr, Liz Taylor, Mike Meyers, Sylvester Stallone, Steven Seagal, Peggy Lee, Dean Martin and even former President Bill Clinton. A high school dropout from Illnois, Pellicano told People Magazine in 1993: "I'm a kid from the streets. I could have been a criminal just as easily". Recently nailed on terrorist-type weapons that Osama bin Laden would be proud of , Pellicano's words, "I could've been a criminal "now sounds prophetic. Despite hard-earned celebrity status the Busch drama and the weapons charges threatens to ruin his career. Pellicano denies threatening Busch or being paid by Seagal or anyone to intimidate the reporter. Even the FBI says they only have the "uncorroborated statements" of an ex-con against the P.I. "They clearly don't have enough evidence, or they would have charged him" with threatening Busch, said the P.I.'s lawyer, Alan Weil. To sum up this sordid affair as it does plays out like a bad screenplay the saga of intimidation continues to unfold and the drama gets more thicker but it floats from the past. After Pellicano 's arrest, reporters received information of previous intimidation tactics leveled against him allegedly to protect his famous-wealthy clients. Several entertainment reporters have accused Pellicano of trying to intimidate them into killing stories about his clients. Example: Journalist-turned-director Rod Lurie recalls persistent harassment by Pellicano while researching information to write about the National Enquirer for L.A. magazine. Reportedly, Pellicano has close ties with the Enquirer. Numerous calls to Lurie warned him to quit. Before the story was published, either through coincidence or intentional efforts, Lurie, while riding a bicycle, was seriously injured by a car that struck him from behind and fled the scene. According to Lurie, Pellicano called over the phone to ask, "How ya doing?" Security specialist Gavin de Becker said that Pellicano warned him to stay away from his clients. During a court hearing in U.S. District court in Los Angeles, Assistant U.S. attorney Dan Saunders asked Judge Fernando Olguin to keep the P.I. in jail without bail. "What was he doing with those bombs?" "We believe those weapons of death and mass destruction shows dangerousness. Pellicano's attorney, Donald Re, argued that his clients, "having no criminal record; support letters from his family and the legal community including a long relationship with law enforcement demonstrates his trustworthiness", Re told the judge. Released on 11-27-02 on $400.000.00 bond the judge scheduled a preliminary hearing on December 17th.
Fact-or-Fiction: Whats the true story behind Steven Seagal and the Mafia?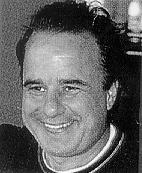 Gambino family associate, Julius R. Nasso was indicted in June, 2002 on federal racketeering charges. As a film producer and close friend of actor Steven Seagal - Nasso used extortion to force Seagal to pay the mob $150,000.00 for each film Seagal made.

When handsome Steven Seagal appeared upon the Hollywood scene as a ponytailed 6-foot-4 martial arts expert--he revealed a colorful background story about himself--stories alternating between truth, fantasies and perhaps some fiction. At dinner parties he regaled friends and movie producers with stories about working for the CIA, winning several black belts and claimed to have fought off the notorious 'Yazuka' mob. "They saw my abilities, both with martial arts and the language", he told the L.A. Times."You could say that I became an advisor to CIA agents...I met many powerful people". Whether anyone believed him was unimportant. What impressed producers and the fans was the successful role he played as the tough-guy image in films that grossed close to a billion dollars--elevating Seagal's stardom as famous as Sylvester Stallone and Arnold Schwarznegger. He met close friend and now enemy, Gambino mafia associate Julius R. Nasso in 1986. Nasso, A resident of Bensonhurst neighborhood in Brooklyn, New York,evolved from a different culture. He speaks proudly of starting a pharmaceutical business(with $500.00) that made him a multi-millionaire. Determined to fulfill a dream to become a movie producer Nasso worked briefly for the late producer Sergio Leone. Leone was in Brooklyn making a movie titled "Once upon a time in America", starring Robert De niro . During partnership with Seagal lasting almost 15 years, Seagal starred in films produced by Nasso. Both were close like brothers. Seagal bought the house next to Nasso's mansion on Staten Island and sometimes they often dressed alike. In a interview with a Vanity Fair magazine reporter, Nasso said: "What can say...it was fatal attraction without sex". Seagal's earlier films "Above the Law", Nasso only served as an unpaid intern to fulfill another goal---"to earn recognition". His first hard-earned credit as associate producer appeared on Seagal 's third movie "Marked for Death" and Out for Justice" he served as executive producer. Future progress awaited. The young Brooklyn native was rolling with the hottest action-flick star to grace the silver screen. Millions were made. They formed a company called, Seagal & Nasso "s Production.

A relationship goes bad

      According to entertainment sources, after Seagal divorced Kelly Lebrock, he became heavily influenced by a Buddhist sect. In 1997, A Tibetan leader, named Seagal, A "Tulka". A Tulka is a reincarnation of the (17th century) treasure revealer named Chungdrag Dorje. In a $60 million (Breach Of Contract) lawsuit filed against Seagal by Nasso in March 2002--the suit alleghed Seagal reneged making four high-budget films to be produced by Nasso because the spiritual adviser told the famous actor it would be 'bad karma' to make future martial arts violent movies.If Seagal did receive such advice, it didn't keep him from making movies like last year's "Exit Wounds" or this November's "Half past Dead". Still obsessed with being "Tulka"-- Warner Bros. terminated Seagal's and Nasso's exclusive contract. The lawsuit further explains how Seagal and Nasso agreed to make medium-budget films,beginning with a movie called "Prince of Central Park". Shortly before production began in 1998, Seagal backed out and Harvey Keitel replaced him. Worse, Nasso complains, Seagal terminated three other projects, forcing their company to cancel $25.3 millions in foreign-distribution rights---"All of which stated that Seagal would be the star." Nasso also claimed the actor owed him $500.000.00 he borrowed to pay taxes. Seagal's lawyers fired back. Martin L. Perschetz, based in New York, said there was no 'enforceable contract' requiring Seagal to star in Nasso's films. Perschetz also explained, "there's other business reasons" for Seagal to terminate business relationship with Nasso. Unable to lure the star back into action, Nasso formed another production company in New York. Meanwhile, a questionable course of action took place. Warner Bros. gave Seagal a comeback opportunity in the movie "Exit Wounds" with Rapper DMX. By then, Nasso's relationship with Seagal was boiling. In a phone conversation Nasso asked Seagal to take his company's name off the actor's gun permit registered in New York. Nasso's last words to Seagal were---"go f...yourself !"

A scene straight out of Hollywood : Here comes the Mob.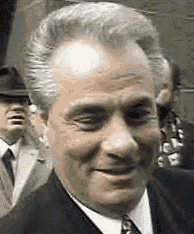 Although Gambino crimeboss John Gotti may be dead but his loyalty and power among his mafiosos still rules upon the earth with an iron fist---just ask movie star hero Steven Seagal.


As the deadly effects of cancer slowly took it's toll on imprisoned Gambino crime boss John Gotti Sr. the FBI was busy working to nail some of his capos and soldiers in a waterfront "shakedown" scandal in New York. Under close surveillance, the Gambino crew met with Julius Nasso , the ex-friend and producer of actor Steven Seagal . For years , obviously Nasso associated with th mafia. Court reports indicated Seagal told the FBI that after he terminated business relationship with Nasso that somewhere around February, 2001, he was escorted into a car by the Nasso brothers , Julius and Vincent, then driven to a Brooklyn popular restaurant where members of John Gotti's gambino crew extorted him for money . At the meeting were the Nasso brothers, Richard Bondi , Gambino captain Sonny Ciccione and family soldier Primo Cassarino. Testifying before a grand jury Seagal said the Gambinos forced him into giving Nasso $700.000.00 ---with the agreement to pay the mafia $150.000.00 for each (past or future) movies he made to help Nasso recover money lost after Seagal ended their movie-producing business. FBI haven't traced any money the actor possibly gave the Gambinos. Prior to waterfront indictments filed against the Gambinos the actor told FBI the mafia terrified him; convinced they had marked him for death over the Nasso debacle. "Steven plays a martial arts master in movies who always beat the bad guys", a source told reporters. "But that's the movies. He actually believed the mafia would 'whack' him." The Gambinos hounded Seagal for two years, showing up during the filming of 'Exit Wounds'--and even attended the show's Hollywood premiere.

Gambino mafia Arrested

      On June 4th 2002, FBI in New, York and New Jersey arrested 17 Gambino mobsters including Seagal's friend, Julius Nasso, charging them with 68 racketeering counts, extortion, witness-tampering and loan sharking stemming from the waterfront-longshoreman investigation in both states. Among the alleged crimes was the extortion of Actor Seagal. Snared in the 'big' sting was acting boss,Peter Gotti,brother of John Gotti, Anthony 'Sonny' Ciccone, Frank 'Red' Scollo and Primo Cassarino. Another Gotti's brother, Richard V. Gotti,59, and his son, Richard Gotti Jr.,34, was also arrested. Peter Gotti was held without bail while some others were released on bond. Nasso was released later that day on $1.5 million bail. All pled innocent . Next came mudslinging, counter-accusations and enough drama to leap off the pages of a Raymond Chandler plot-thriller. Nasso's civil attorney, Robert J. Hantman offered an explanation: Retailiation by Seagal. Hantman queried a reporter. "Do you think it's coincidence this happens after Nasso filed lawsuit against Seagal?" FBI said it was coincidence ---almost llike a fluke, while probing the waterfront case they uncovered the plot against Seagal. FBI agents bugged the phones of mob associates connected with Gambino Sonny Ciccone and planted three bugs at tables at Brioso Ristorante in Staten Island. One device recorded Nasso speaking with Ciccone last year. During a court hearing in Brooklyn for defendants without bail Assistant U.S. Andrew Genser said Ciccone plotted to use the mob's muscle "to pressure Seagal to pay money or include Nasso in his film projects". Ciccone also told Nasso to demand Seagal to pay $150.000.00 for each film he made to recoup losses incurred by Nasso when the actor reneged to make four of Nasso's films. The device recorded Ciccone saying, "on more than one occasion" we met with Seagal". The actor recalls one such visit in Toronto during the making of 'Exit Wounds' and the restaurant meeting in Brooklyn. In what Seagal describes to FBI as a scene----straight out of a Hollywood movie---he met with Nasso, his brother Vincent, and the Gambino crew in Brooklyn to discuss business. After switching cars to throw off pursuers, A horrified Seagal told FBI they finally arrived at Gage&Tollner restaurant where Ciccone and Cassarino awaited. This is when the 6-foot-4 actor was extorted. In one recording at Brioso restaurant, Ciccone and Cassarino were heard laughing about scaring the 'shit' out of Seagal. "I wish we had guns", Cassarino laughed aloud. Vincent Nasso replied, "It was like right out of the movies". Authorities reported hearing the voice of Julius Nasso, referring to Seagal's extortion, told Ciccone: "You gotta get down on him....cause I know this animal!" In another surprise twist Nasso has finally admitted to a VF magazine reporter that his voice is, in fact, on the tapes. He explains why. "I was looking for protection from Seagal", whom he accuses of trying to drain him financially. "If anyone is shady", it's Seagal. "He's been involved with the mafia for years". Among wiseguy circles a Gambino associate served as a technical adviser on the movie "Under Siege" and that Jerry Ciaturi, the son of mafia capo Robert Zambardi, played an acting role in "Out for Justice", prior to being sent to prison for murder-conspiracy. According to Nasso, Seagal once told him that Colombo mafia John "Sonny" Franzese wanted to kill him over a romantic dispute involving the wife of one of Franzese's friend.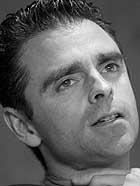 Danny Provenzano is a member of the Genovese crime family. According to news reports, Provenzano is a current business associate of seagal. Provenzano is charged with 44 counts of racketeering.


Another odd twist: Its been reported when the Gambinos first began confronting Seagal about Nasso he went to Danny Provenzano, a movie director and nephew of Anthony "Tony Pro" Provenzano to help get Nasso off his back. Both Provenzanos are Genovese's associates. Admitting he's been dealing with the actor, Danny Provenzano, currently facing 44 racketeering charges along with several Genovese crime members, got the blessings of 84-year-old Colombo boss Sonny Franzese to make Nasso back off Seagal but Ciccone told his soldiers to ignore Franzese's order and keep the heat on the actor. And strangely enough, mafia Sonny Franzese, the same wiseguy that Seagal once said wanted him dead have reportedly worked on movie projects with Seagal and Provenzano. Despite numerous denials and maybe's, Seagal's involvement with the mafia, does in fact, goes back several years. According to an article written in 1993 by Spy magazine reporter John Connally, Seagal associated with unsavory characters particularly organize crime. Surprisingly, even before Connolly published the investigative piece, Seagal's attorney, Martin Singer, sued the author for slander and libel, alleghing that Connolly falsely reported that Seagal associated with murderers and had solicited a murder. An afterthought, perhaps, when Connolly's article was published the lawsuit was withdrawn. The Spy article exposed devastating allegations by the actor's friend name Robert Strickland. Strickland said in 1990, Seagal offered him $50.000.00 to kill an ex-friend of Seagal. The article further quotes a prominent security consultant who claimed that in 1991, Seagal asked him: "What would it take to 'whack' a Chicago man?

Seagal's close ties with the FBI

      When LAPD organize crime division began the investigation into the threats against L.A. Times reporter Anita Busch some interesting information developed concerning actor Seagal's FBI connection. Agent Ron Eider is head of the FBI's West coast division in California. According to attorney, Barry Levin, based in New York, Agent Eider is close friend with Seagal. Levin says the agent and actor plays golf together and visits each other's home. When the FBI in California and New,York developed information from the informant indicating that P.I. Pellicano was hired by Seagal to threaten the reporter. Levin said Agent Eider, told fellow agents not to believe anything 'negative' about Seagal. Eider, alleghedly told Agent Phil Scalia, tho 'agent-in-charge' of the waterfront investigation that nabbed 17 Gambinos---"hands off Steve. He's a good guy. He's one of us. We vouch for Steven. We take Seagal at face value". When L.A. Times editors found out about this,reporter Busch, at this point, was scared to death that FBI was protecting Seagal, bugging her phone lines and monitoring her computer and emails. Times reporter Anita Busch obviously questioned Eider's flattering assessment of Seagal because Eider was the same agent who took over the investigation involving threats against her. Once the information about Seagal's cozy relationship with FBI in California---the same division investigating the death threats against Busch---the explosive news set off a chain reaction.Agent Stan Ornellas, who works under Seagal's close friend, Agent Eider, obtained a warrant to search the P.I.'s office to find evidence to connect Seagal and the P.I. with threats against Busch. As stated before, information circulated among the legal community that Eider told Ornellas: "Seagal is a good guy. He's like one of us." If what Levin say is true about Eider telling Agent Scalia that Eider trusted Seagal to do nothing wrong; then its questionable if the FBI thoroughly investigated Seagal's role in the threat-plot against Busch--although they claim no evidence connected the star with the crime. Somehow Busch was double-crossed while doing research to write stories about Seagal and the mafia. Busch's closest source in Seagal's camp is Phillip B. Goldfine. Goldfine, A former senior VP at Tri-Mark T.V. and film buyer for New Line Cinema, works for Seagal setting up foreign movie (sales) deals. Sources now say that Phil was desperate to leave Seagal's camp when he hired Genovese mob associate Danny Provenzano. Says Levin: "Anita Busch washed her hands of the whole thing. She was so scared, she wanted nothing else to do with Seagal's mafia connection. Editors convinced the reporter to hide her soul. Seagal's lawyer, Martin Pollner, still denies his client participated with Pellicano to threaten Busch or Vanity Fair Magazine reporter Ned Zeman---insisting the real perpetrators are the mafia. Pollner further insists that Pellicano and Seagal haven't spoke to each other in several years. Charged with racketeering and extortion the mafia defendants are facing hundreds of prison years and Seagal is the Government's star witness against Ciccone, who ran New York's Staten Island waterfront for the Gambino crime family. "Steven is glad the mobsters who threaten him have been arrested", says an unidentified friend. But he won't rest easy until they are convicted and put behind bars".

END

Happy Holidays to Americanmafia readers

P.S. Any comments? Contact author Clarence Walker at: Cwalker261@excite.com or 713-867-3460

            Sources and quotes used for story                           
            (1) AP news online  
            (2) L.A. Times
            (3) Vanity Fair Magazine
            (4) Americanmafia.com
            (5) Washington Post
            (6) Internet online news sources
            (7) People Magazine
            (8) Entertainment news 
 
---