Post-mortem on the FBI's sting of Cleveland-area law enforcement officers.
A couple of days before Christmas 1997, in a corner of Ferfolia Funeral Home in suburban Cleveland, reputed Mafia associate Salvatore J. Vecchio conversed quietly with his longtime friend, the embattled municpal prosecutor Thomas G. Longo. On that day, the Sagamore Hills funeral parlor was hosting the wake for Mafia Lieutenant Thomas J. "The Chinaman" Sinito who had died in prison. Sinito was first cousin to Longo.
While no one overheard what Vecchio and Longo talked about, both men were under the gun by law enforcement officials. Though they faced criminal charges, hindsight shows the two friends may have done some extraordinary things to avoid hard time. An analysis of the two men, their criminal records, alleged associates and possible related incidents suggest that one of the biggest Cleveland news stories in recent years may have been nothing more than smokescreen.
"The last time I saw Sam (Vecchio) was at Tommy Sinito's wake, `cuz he was huddling with Mr. Longo," said a witness who didn't wish to be identified. "It wasn't long after that that the whole cop thing went down."
On Jan. 21, 1998, Greater Cleveland was rocked by the news that 44 law enforcement officers were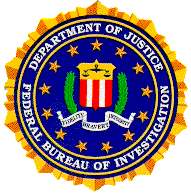 arrested in a massive FBI sting of a police-protected drug courier ring. Most of the police officers and jail guards thought they were protecting drug shipments for a mobster named John Amico. However, Amico was an undercover FBI agent.
Unknown to most Clevelanders is that Amico and the rest of the FBI began its investigation in March 1995 by targeting a regional network of organized crime figures -- the cop drug courier sting was simply an offshoot.
It wasn't until late 1996 that Michael W. "Guido" Joye, a Cuyahoga County corrections officer, small-time drug dealer, and Mafia wanna-be met up with Amico and sold him crack cocaine. Federal officials and Joye's attorney, Henry F. DeBaggis, would not comment on how Joye came to meet up with Amico. Joye told the undercover agent he knew other law enforcement officers who could help Amico protect drug shipments and aid the organized crime associates Amico had been working with since 1995, according to federal prosecutor James R. Wooley. Joye apparently thought those men were Amico's mob friends. The FBI took things from there, even going so far as to "induct" Joye into the Mafia. On Nov. 12, 1997, Joye thought he became a member of La Cosa Nostra (translated as "This Thing of Ours") in a fake ceremony carried out by Amico and other undercover FBI agents at a high-rise apartment building in Lakewood.
Also unknown to most Clevelanders is that 15 organized crime figures (seven in Northeast Ohio alone, and eight others in Buffalo, Toledo and Toronto) were arrested before indictments were ever brought against the Cleveland-area cops.
It was the largest organized crime bust in Cleveland in nine years (in 1989, two separate cases -- the East Cleveland Hotel Sterling gambling operation and the Little Italy Card Shop gambling den -- netted a combined total of 14 arrests and a half-dozen convictions). But, the arrest of a police officer for protecting drug shipments will always attract more news cameras, to say nothing of the attention gained by slapping handcuffs on 44 cops.
Buried in the news of the arrests of so many cops were indictments brought against Salvatore Vecchio, 69, his sons James, 48, and John, 37, Salvatore's nephew Angelo Santamaria, 37, as well as alleged associates Charles Columbo, 48, Frank J. Velotta Jr., 37, and Joseph Zenchak, 54. A review of their criminal records shows that several of these men have a history of organized crime-related activities.
Most prominent is Salvatore Vecchio, known to his friends as Sam, and to his rivals as El Porko. In the legitimate world, Vecchio is a real estate developer, doing business as Development Properties, Creekwood Development, Developers Unlimited and other companies. His activities and those of his family and alleged associates were the first to be targeted by the FBI's sting in 1995, through mob imposter Amico.
From that investigation, the elder Vecchio was convicted in Sept. 1998 on charges of money laundering, conspiracy, illegal sale of a firearm and unlawful possession of a firearm. His record goes back much farther, however.
Vecchio first came under scrutiny by law enforcement during the 1970s bombing wars between the Cleveland Mafia and Irish mobster Danny Greene and his gang. Vecchio's Developers Unlimited held title to the car which convicted mobsters Joe Gallo and the late William "Moe" Kiraly allegedly drove in 1975 to go bomb Greene's Collinwood apartment.
In the late 1970s and early 1980s, the Beachwood (Cleveland suburb) offices of Developers Unlimited reportedly hosted meetings of alleged mob associates, including the late racketeers Ronald Bey and Kiraly, as well as the surviving members of Greene's crew. These men, including Gallo, were convicted of various roles in a Cleveland drug ring which involved another 70 unindicted co-conspirators. Vecchio was never convicted, let alone indicted for his alleged role in hosting the meetings. According to a federal indictment, the drug ring was responsible for the murders of five men who were either drug-ring rivals or were going to turn as informants.
As part of a continuing investigation by the Cleveland Organized Crime Strike Force in the 1980s, more mobsters posed for mugshots, though Vecchio wasn't among them. Reputed Mafia member Russell J. Papalardo, associates John F. Absher, Ronald Anselmo, Sam M. Bontempo Jr., Dominic C. Lonardo (the late brother of former Cleveland mob boss Angelo A. "Big Ange" Lonardo), Kenneth W. Odom, Salvatore P. Scalish (nephew of the late Cleveland don John Scalish), Lester R. "Skip" Williams, and others were arrested. Another decade would pass until the Drug Enforcement Administration officials would uncover business ties between Williams, a Florida resident, and the prosecutor Longo.
Despite nearly a dozen lawsuits against Vecchio and his companies during the 1980s and much of the 1990s, Vecchio stayed out of criminal trouble. Then, undercover agent Amico approached Vecchio in 1995, seeking to launder $10,000. Dominos began to fall, including Vecchio, several relatives, and three reputed associates. The elder Vecchio, who successfully argued that he was in ill health, was sent to a minimum security prison for several years. Prosecutors complained Vecchio got off too easy, describing his prison surroundings as "a boy scout camp."
Vecchio's oldest son James was convicted for money laundering, conspiracy, illegal sale of a firearm and unlawful possession of a firearm. James Vecchio worked for his father at Development Properties Inc. and in the 1980s was involved with his father in a trucking firm named Flash Transportation & Leasing, according to records obtained from the Cuyahoga County Court of Common Pleas.
John Vecchio, Salvatore's second son, was arrested for conspiracy to transport slot machines, which were delivered to a self-storage facility on West 117th Street in Cleveland. Reportedly, the slot machines came from Tennessee. He pleaded guilty in May 1998.
Santamaria, Salvatore Vecchio's nephew, was charged with gambling, plus money laundering from illegal drug and weapons sales. Anthony J. Vegh, the attorney for Santamaria and John Vecchio, told Cleveland Plain Dealer reporter Michele Fuetsch that the government's case was nonsense.
"These men are not members of any organized crime group, period," Vegh said in a Jan. 22, 1998 Plain Dealer article. Santamaria later pleaded guilty.
The three reputed associates of Vecchio also pleaded guilty in May 1998 of their charges stemming from the FBI sting. Columbo had been charged with possession of a firearm by a felon. His prior felony conviction was in 1974, for possession of a hallucinogenic drug for sale.
Velotta's charges included money laundering and distributing crack cocaine. Velotta's criminal record included a far more serious incident. He, along with two other men -- Thomas C. DiBiase and Thomas J. Salvano -- had been convicted for the 1981 firebombing of an East Side Cleveland home.
Lastly, Zenchak's charges were for money laundering and conspiracy. A resident of the Youngstown suburb of McDonald, Zenchak was the only one of the seven Northeast Ohio organized crime figures arrested in the FBI sting who was not from Greater Cleveland.
Thomas G. Longo, Salvatore Vecchio's friend, had his own damage to minimize before the cop drug courier ring went down. Unlike Vecchio, Longo was a public figure. Longo's high-profile resume listed him as the municipal prosecutor for three East Side suburbs -- Bedford, Highland Hills, and Chagrin Falls Township. The ambitious Longo wasn't planning on stopping there. In May 1997, Longo announced his candidacy for Bedford Municipal Court Judge. Thomas G. Longo should not be confused with Garfield Heights Mayor Thomas J. Longo.
Less than five months after announcing his candidacy, Longo, along with Lester "Skip" Williams and an unknown third man were indicted on racketeering and drug charges. The indictment said they tried to buy a 1,000-pound truck trailer-load of marijuana in March 1996 in Buffalo from a federal undercover agent working for the Drug Enforcement Agency. Longo countered that he was framed by Williams, his old friend and a former client of his private law practice. With the federal indictment hanging over his head, Longo lost the race for municipal court judge.
Things would soon turn in Longo's favor, however. The case in Buffalo against him suffered a serious setback when William Cope, 53, of Perry Township, a government witness against Longo, was found dead on Nov. 6, 1997. There was no evidence to suggest foul play.
Months passed and, throughout 1998, as the cop drug courier ring came to the fore of the media and the courts, no trial was scheduled to hear the case against Longo. Instead, in January 1999, Williams was arrested for his alleged role in a 1985 hit on Ralph Barone, who may have been a courier for former drug-ring leader Zagaria. Barone was found shot to death Nov. 14, 1985 inside a rental car parked in the vicinity of East 52nd Street and Prospect Avenue, near downtown. The Mafia-financed Zagaria drug ring relied on rental cars to transport illegal drug shipments from Florida and Atlanta to Cleveland.
Who tipped off the authorities to William's alleged hit on Barone? Zagaria had turned informant in the 1980s and helped convict local Mafia leaders "Big Ange" Lonardo, Sinito, Gallo, and other mob associates. The question is, did Zagaria come forward to help in the arrest of Williams, or did Longo offer incriminating evidence against his former client and alleged drug co-conspirator? In return, did Longo get a delayed trial or did he quietly plead down his charges? The media never noticed that the case against Longo wasn't progressing. Perhaps they were too preoccupied with the cop-protected drug courier operation.
Another event begs several questions. Longo's son, Dominic, 27, pleaded guilty in April 1999 for the murder of Clevelander David Williams (no direct relationship between David Williams and Lester "Skip" Williams -- Thomas Longo's former client -- has yet been found while researching this article). Exactly a year earlier, while his father's case seemed destined for the courtroom, Dominic Longo drugged David Williams, drove him to a high bridge over the New River Gorge in West Virginia, and threw him over the side.
Prosecutors said the junior Longo was afraid Williams would expose his role in the theft of more than $150,000 from a wealthy couple in Hunting Valley, an eastern Cleveland suburb. The younger Longo also was facing dozens of theft and drug trafficking charges for posing as a doctor to bring drugs into an Ohio prison. As part of his murder plea, all but one of the drug and theft charges were dropped. While there is no apparent connection between the incidents involving the Longos, the timing of the incidents are intriguing, particularly if a relationship between the two Williams can be established.
Even more intriguing is the timing of the charges against Thomas Longo and Salvatore Vecchio, especially in light of the meeting between the two men witnessed at Ferfolia Funeral Home in late 1997.
In March 1996, when Longo allegedly tried to buy the shipment of marijuana from a DEA agent in Buffalo, Vecchio, his family members, and their alleged associates had already been dealing with FBI undercover agent Amico for the past year, according to prosecutors. Did Longo or someone in Vecchio's crew learn soon thereafter that Amico was an FBI agent and set into motion a diversionary tactic? It should be noted that, six months after Longo was arrested in Buffalo, corrections officer Joye approached Amico to sell drugs and arranged the cop-protected drug shipments. The Ferfolia witness, along with a man near to Vecchio, argued that the FBI sting against the Cleveland-area cops was actually a campaign by both Vecchio and Longo to mitigate their own damages.
"It's possible that El Porko (Vecchio) helped Mr. Longo do some trading," said Jack, the source close to Vecchio who didn't want his last name publicized. "Information for freedom as well as silence. Hence partners stay partners."
"Maybe someone ratted out the cop thing in return for Longo being overlooked?" the Ferfolia meeting witness queried. "I certainly think by this time there should be some news about his (Longo's) plight. Now who could that someone have been, hmmm? The same thing happened years back in similar fashion with El Porko and his (Beachwood) property that he rented to Sinito and Gallo. All the dominos fell again but him! This is the issue of loyalty in it's pure essence regarding This Thing of Ours. It's similar to Gotti going down for hitting the Irish dude responsible for (the death of) Gambino's nephew. That is the acid test. The essence of Omerta!"
END
� 1999 Kenneth J. Prendergast
---