Al Guart, New York Crime Journalist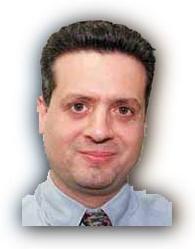 ---
Al Guart is a crime journalist and reporter from the New York Post. Al's coverage includes terrorism and organized crime. This is one in a series of regular columns by him, exclusively for AmericanMafia.com.
---
YOUR TAX DOLLARS AT WORK
By Al Guart
---
     It's rarely comforting to actually see how the government spends the hard-earned money it rips from your wallet. Unfortunately, the John A. ``Junior'' Gotti case will provide little reassurance to taxpayers. Take, for example, the tax dollars being spent on federally protected witnesses Michael Blutrich and William Marshall.


     Blutrich, a lawyer, was part owner of the swanky Scores topless club on Manhattans East Side. He was one of the first to climb aboard the government bandwagon singing ``Let's Get Gotti.'' He allowed his law office to be videotaped while an assortment of mobsters and wannabes chatted away about extortion and murder plots. Blutrich even wore a wire at Scores, catching old-time Gambino soldier Greg DePalma talking about how he had volunteered to kill someone in a revenge slaying. DePalma, cancer stricken, pleaded guilty but refused to snitch on Gotti.


     Blutrich also caught mob wannabe and Scores bouncer William Marshall boasting about beating someone to a pulp. Marshall, who has offered little more than hearsay about Gotti, pled guilty and joined Blutrich in the witness protection program. He testified at two trials so far and juries in both cases paid him little heed.


     Marshall, who claims he saw Gotti on three occasions - two of them funerals - will take the stand a third time against the alleged mob heir he once hoped would notice him. During one funeral, Marshall saw a room full of mobsters stand up when Gotti entered a room. At another, people lined up to kiss a wiseguy whose relative had died and Gotti quipped, ``Maybe he's the boss.'' Maybe you, too, are having trouble figuring out why Marshall is an important witness. Who knows, perhaps the Gotti jury will be gullible enough to buy his testimony.


     Meanwhile, Blutrich is not likely to testify at the Gotti trial. And for good reason. Like the phone card aspect of the case, Blutrich has been tossed overboard as excess weight. Federal prosecutors, no matter how insulated they are from the views of the general public, realize it's probably not a good idea to try and convict a doting father like Gotti with a pedophile's testimony. A ``reasonable'' juror might become convinced the government has gone too far.


     Imagine a jury hearing that Blutrich, once a close ally of former New York Governor Mario Cuomo, used to molest boys in a Brooklyn YMHA, where he was a basketball coach. He was accused of sexually abusing a 17-year-old boy in 1994, taking him to Scores and giving him a bracelet in exchange for sex. Blutrich ended up pleading to disorderly conduct. He agreed to a year of therapy. Last year, he pleaded guilty to downloading kiddie porn on his computer. Did I mention he got a year of therapy?


     Our tax dollars will protect Blutrich, who last year pleaded guilty to looting the Florida-based National Heritage insurance firm. He and two others took $237 million, leaving 26,000 elderly policyholders in the lurch. Blutrich was sentenced to 25 years behind bars, but the door was left open to a sentence reduction, depending on how ``helpful'' he is to prosecutors.


     Blutrich and Marshall, who joined club fed with his wife, will probably be relocated and given new names. Maybe they'll move in next door to you. They'll also be costing us plenty for a long time. Even if they had nothing important to say about Junior Gotti.




---