Al Guart, New York Crime Journalist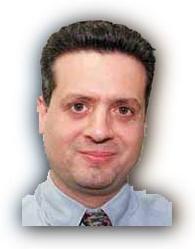 ---
Al Guart is a crime journalist and reporter from the New York Post. Al's coverage includes terrorism and organized crime. This is one in a series of regular columns by him, exclusively for AmericanMafia.com.
---
John Gotti: Writing to friends ... and foes
By Al Guart
---
     You'd be surprised to find out who John Gotti writes to.


     First, we learned the imprisoned-for-life Gotti took to a black man from The Bronx, New York who knew about life inside a prison cell.


     In the letter Gotti wrote Thomas Summers, he held forth on mob turncoat Salvatore ``Sammy Bull'' Gravano and the alleged 1997 torture by Brooklyn cops of a Haitian immigrant.


     He called Gravano a ``yellow dog'' and a ``scared weasel,'' and described the alleged torture of Abner Louima as ``a perverted, degenerate act'' carried out by ``scared cops.''


     ``One-on-one they run every time,'' Gotti wrote.


     A meeting of the minds between Gotti and Summers seemed unlikely, but as Summers put it, Gotti is a hero in parts of the black community because he stood up to authority and never backed down.


     But now we learn Gotti has another pen pal, a Michigan businessman who sells portable workout gyms and had tried to send one to the Dapper Don.


     The reputed Gambino crime family boss wrote two letters last summer to Bobby Hinds, a Madison, Wis. exercise guru, in which he discussed his bleak prison conditions, exercise and boxing.


     One of the missives was a card containing Gotti's pencil sketch of a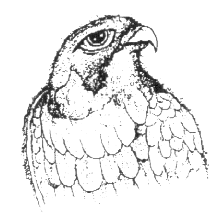 falcon, which was mailed from the federal prison in Marion, Ill. last July 2.

     ``Just a brief thank you card as we're in a heat wave over here, and these cells get like saunas,'' Gotti wrote to Hinds in gratitude for a recipe book and for his offer to send the alleged mafia chieftain boxing videotapes. ``Writing is almost impossible.''

     ``As you offered to send in fight films - I would enjoy nothing better as I used to box myself and am still close to some of the champs,'' Gotti wrote. ``But they (prison officials) would never allow you to send in tapes.''

     In an earlier letter to Hinds, Gotti thanked him for attempting to send a ``Lifeline'' portable gym that was paid for by a Gotti friend.

     ``This is a lock-down prison, and so we don't even have a chair in our cells,'' Gotti explained. ``The beds are poured concrete platforms - so I'm sure you can understand why your Lifeline gyms are a no-no.''


     Gotti also mentioned he does ```a lot of push-ups, step-ups and running in place, which is easy as we are in our cells 22 hours a day.''


     He closed the letter stating, ``I feel great. Again, I hope this finds you well and with a good mindset.''


      Hinds, 70, who claims he has received letters from former presidents Ronald Reagan and George Bush, actor Gregory Peck and other notables, said Gotti's letters draw the most interest.


     ``The response is incredible,'' Hinds said. ``People want copies for themselves to keep.''


     Hinds who made millions selling his 1 1/2 pound gyms since the early 1980s, said he found Gotti's optimism under strict prison conditions inspiring.


     ``You can't help but like the guy,'' Hinds said. ``He comes across as extremely strong and all his letters end on an upbeat.''


     The letters were written as Gotti was suffering severe throat pain that later turned out to be cancer.


     In writing to Summers and Hinds, Gotti strikes me as consistent. He writes after someone shows a level of sympathy for his condition or shares his views. He reveals no regrets and gives no hint that his life behind bars is getting to him. And he ends his letters stating that he is doing just great.


     Is his spirit indomitable? Or is he just painfully aware that every word he writes is copied and read by federal authorities? Only Gotti knows for sure.


     Gotti, 58, is recovering from throat cancer surgery at the U.S. Medical Center for Federal Prisoners in Springfield, Mo., where he recently completed 36 radiation treatments.

---