Al Guart, New York Crime Journalist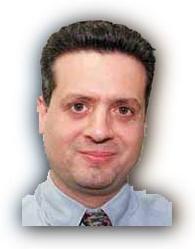 ---
Al Guart is a crime journalist and reporter from the New York Post. Al's coverage includes terrorism and organized crime. This is one in a series of regular columns by him, exclusively for AmericanMafia.com.
---
JUNIOR GOTTI TRIAL
By Al Guart
---
     Fighting racketeering charges lodged by the federal government is more than a roll of the dice, and it looks like John A. `Junior'' Gotti is ready to take the biggest gamble of his life. For the most part, the feds will try to prove Gotti led the Gambino crime family for his imprisoned father, the so-called ``Dapper Don'' John Gotti.


     They will be greatly assisted by the federal RICO laws, which permit hearsay as evidence. And just wait until you hear what some government witnesses will say when the trial officially begins on April 5.


     For example, mob wannabe and star witness William Marshall will tell of his contacts with Junior. Try not to laugh. Ready? Once, Willie claimed, he went uninvited to a Christmas party at Victoria Gotti's house with two Gambinos to deliver $50,000 in cash extorted from the Scores topless club. He claimed he got inside the place and saw the two mobsters go into a separate room to presumably hand over the cash.


     Does that prove Gotti is the Gambino boss? Not yet? Need more proof? Well, Willie ``I'll never rat'' Marshall will tell you of two more contacts with Gotti. Both take place at funerals. Yes, funerals. In one, Willie sees mourners lining up to kiss a reputed gangster and hears Junior quip, ``Maybe he's the boss.'' At the other wake, Junior walks into a room and everybody stands.


     For that damning testimony, Marshall and his wife won lifetime membership in Club Fed, otherwise known as the Witness Protection Program. (I should probably note that our tax dollars are being spent on a witness already rejected by two juries.)


     It's not even clear whether the feds will call disgraced lawyer Michael Blutrich to the witness stand to talk about the Scores extortion. The convicted pedophile pleaded guilty to a massive fraud in Florida.


     The stream of hearsay will be backed up by tapes. Really. On one tape, Junior allegedly discusses a phone card scam, mentions California and then, the government claims, says ``I was thinking of bustin'. '' Now we are told ``bustin' '' is a term used by phone card scammers. Gotti claims he said ``Boston'' and has a reasonable, business-based reason for doing so.


     You say tomaaayto, I say tomaaahto. What will a jury say? Probably bananas.


     On another tape, a Gotti pal said he wanted to name a new phone card ``something catchy.'' An investigator seeking a warrant said ``catchy'' was a reference to ``Cacci,'' the nickname of a Gambino member.


     When challenged, prosecutors dug their heels in on ``bustin' '' but let Gotti have ``catchy.''


     Other tapes have Gambinos referring to Junior as a capo or in some leadership capacity. But a veteran government mob buster has said Junior can't even be a made member of the Mafia because he is part Jewish. Oy Vay, what's a juror to believe?


     With evidence like this it's easy to understand all the plea offers tossed at Junior's feet. But don't think for a minute that Junior is about to take a walk in the park. You can never underestimate what a mountain of hearsay, government interpreted tapes and a load of bad press can do to a jury.


      Last week, the judge in the case shot down the goverment's effort to gain yet one more advantage: an anonymous jury. Prosecutors argued that reasonable panelists could ``fear for their lives'' and that the Gambinos have a history of jury tampering.


      ``These allegations are not ones of a level of violence or potential obstruction of justice or outright tampering that justify impaneling an anonymous jury,'' the judge ruled.


     It was a setback for prosecutors, who apparently wanted jurors to feel that deciding Junior's fate is a dangerous thing to do - and, therefore, he belongs behind bars.


     There is one other benefit the federal system gives prosecutors. They get to sum up their case twice - before and after the defense. The last word. ``Take that away and you have a fair fight,'' a veteran defense lawyer not involved in the case once told me.


     Ultimately, the last word belongs to the 12 men and women sitting in the jury box. And that's something both sides have to worry about.

---