* * *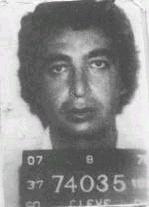 Tommy James Sinito
AKA The Chinaman.
     If the early years of Tommy Sinito's upward climb through Mafia ranks from errand boy to made man allowed him to expand his horizons. As a made man his life would be a mixture of triumph and tragedy. Throughout his Mafia career. Tommy's grit and determination, qualities he used to climb the Mafia ranks, helped him to enforce orders of the Cleveland's Mafia leaders. This stubborn streak emerged when he defended Licavoli's and, Lonardo's (the "old men" as he called them) leadership decisions to lower ranked Mafia associates.
     One of the more bizarre crimes Tommy Sinito became involved in was 1978 assassination plot to kill then Cleveland Mayor Dennis Kucinich. The three year on again, off again, assassination plot ended when Dennis lost the 1979 mayoral election.
     Dennis Kucinich, nicknamed "The Boy Mayor" in 1977 rode into office on a wave of optimism for the City of Cleveland. He planned to make Cleveland into a dynamic place to live and work. within months Kucinich found the honeymoon was over with the media and the public. His nickname changed from "The Boy Mayor" to "Dennis the Menace". His bright political future came to a dead stop, his decision not to sell the Cleveland Municipal Light Electric Company to the Cleveland Electric Illuminating Company was one the major reason why. The city's going into economic default was another..
     Kucinich found himself reviled by all of the public media outlets, both electronic and print, in Cleveland. Kucinich became material for late night talk show hosts and other standup comedians. Cleveland again became known as the mistake on the lake. When he appeared to throw out the first pitch of the season for the 1978 Cleveland Indians opening game at the old Municipal Stadium, Kucinch had to wear a bullet proof vest for protection.
     Under his turbulent administration the city went into economic default. It had the poorest bond rating in the country. No finanical institution would extend credit to help Cleveland pay its bills. The city couldn't burrow money. Cleveland as a major city had to pay its bills as it went. His time as Cleveland's mayor is considered one of the worst in Cleveland's history.
     Throughout his short time as Cleveland's mayor both the city and he became the butt of every comedian in the country. Kucinich became the target of venomous outrage at his new found national identity. His naive political thinking didn't meet the challenge of tough urban politics. He survived a recall election only to lose the mayoral election in 1979 to former Cuyahoga County auditor George Voinovich. For the next nine years under the leadership of then Mayor Voinovich, City Council Presidents Basil Russo and George Forbes, they repaired the economic damage Kucinich had done to the city. Under Voinovich's leadership Cleveland was repaired to became a "comeback" city both nationally and economically.
     One decision Kucinich made while mayor was to review various city held contracts the city had with various companies. In an effort to save money for the financially strapped city have these contracts re-bid on, with the contracts going to the lowest bidder. This decision put him at odds with the Cleveland Mob. The Cleveland Mafia didn't care Kucinch sold the Municipal Light system to the highest bidder, its sale didn't affect them. Re-bidding on the city contracts they held through various front companies would
     Some city contracts, especially in garbage hauling, had been under total mob control since the late 1940s. When Dennis announced in both daily papers, the Plain Dealer and the now defunct Cleveland Press, that he planned to review all city held contracts and open them to the lowest outside bids, he made Cleveland's Mafia leaders angry. If he were successful, this decision would collide with Mob interests.
     Kucinich made other economic decisions affecting mob interests, reviewing all of the garbage hauling contracts made him the target of their anger. Every mob held front company having any city contracts could have been investigated and criminal charges might been brought. This meant being convicted on federal racketeering charges under RICO (Racketeer Influenced Corrupt Organizations). Under RICO statutes, sentencing penalties are stiff with long jail sentences. None of Cleveland's mob leaders wanted any investigations of their front businesses to happen.
     Sinito was ordered to find an "outsider" to assassinate Kucinich. The Cleveland Mafia leaders didn't want any evidence traced back to them. Mob leaders didn't want to use the services of the local Murder Machine of Carmen Zagaria, Kevin McTaggart and the Graewe brothers, Hans and Fritz, all serial killers. Using local talent would lead back to them Sinito had to obtain the services of an outside contract killer. Sinito's uncle Joey Maxim, who worked in an Atlantic City casino helped his nephew Tommy make a connection. Maxim made contact with a contract killer. Maxim didn't know wjen he'd contacted a Maryland State Police officer using the name Gene. A police officer who specialized in posing as a contract killer.
     First contact between the two men came in the Atlantic City casino where Tommy's uncle worked. Gene walked into the casino's lounge where he'd been told to meet Sinito. Tommy who felt he was being watched nodded his head twice. Gene nodded back, Sinito knew the Kucinich assassination plot was on. The only name Gene had to work with was the first name Tommy. Cleveland Police searched their records and made the connection to Mafia associate Tommy Sinito.
     The original plan was to pay Gene $25,000 for his services. Several plans were discussed; one, kill Dennis as he left Tony's Diner on West 117th and Lorain Avenue. Gene would perch on an outside steel fire escape across the street, armed with a sniper rifle and shot Dennis when he came out of the diner. A seconnd plan shot Dennis as he marched down Euclid Avenue in the 1979 Columbus Day Parade. Both plans fell through when Dennis wasn't re-elected in 1979.
     How did Dennis earn the Cleveland Mob's hatred? There were some things they liked about Dennis. Nowever when he questioned the garbage hauling contracts various mob members had with the Cleveland. Dennis threatened them, they had held these contracts for years as an monoply Kucinch wanted all garbage hauling contracts reviewed and re-bid on going to the lowest bidder. A steady source of income would dry up if this occurred. Dennis had to go. No one thumbed their nose at the Mob and got away with it! Money runs deeper than blood to the Mob
     If Dennis and his people couldn't be controlled by bribery, other plans had to be made. Bizarre plans were hatched to control Dennis. For three years the Mob bounced ideas between themselves, none of them were ever realized.
     Gene found the Cleveland Mob connected to an interlinked chain of criminal influence reaching from Cleveland to Youngstown, the corruption crescent of Ohio. The chain stretched to Pittsburgh, Pennsylvania and on to Washington, D.C. The Mob's influence ran deeper than Gene realized.
     Even the Permanent U.S. Senate Subcommittee on Organized Crime warned in the 1970s that Mafia influence could migrate from major urban centers to smaller towns and cities that were easier to control. The Mob had fled the city to the rural wilderness to pursue its criminal activities.
     Gene's involvement in the assisnation plot grew stranger. Each time Gene came to Cleveland and met with various mob members to investigate the plot, mob leaders, who thought he was a contract killer, gave him free rein to plan. While mob leaders Gene met with made veiled references to the Kucinich plot, none of them ever discussed it openly.
     Gene made two more trips to Cleveland and made one to West Virginia to discuss the assassination plot. To make his image as a successful contract hit man believable, he drove a expensive late model car and wore expensive clothing. He wanted to project success and fooled them into believing he could do the job. While the amateurs he'd dealt with before wanted to make the plans for each contract killing, the Mafia members let him plan he wanted to do. Cleveland Mafia leaders let Gene do the planning Gene bounced some assassination scenarios off them trying get their reactions
     They made Gene nervous, he'd never had dealings with real criminals and to protect himself. He couldn't conduct any business until mob leaders approved of them. Gene wore a wire 24/7 to reecord his conversations with mob membeeers to protect imself. Dealing with professionals was a different game from dealing with amateurs. One slip in his cover he'd be killed.
     Every meet Gene had with the Cleveland Mafia became more dangerous.
     Always the hustler, Tommy Sinito ran interence between Gene and mob leaders, balanced both sides. During every meeeting Gene had with the mob, Sinito listened to both sides and tried to accomplish what the Cleveland Mob had given him orders to do.
      Gene grew more terrified sfter each meeting he had with Cleveland's Mob leaders. Their professional behavior worried him, Gene played along to complete his investigation. To protect himself Gene traveled from Matyland to Cleveland with six other undercover policemen. Nothing resulted from the Mob's assisnation plot, it fizzled out after Dennis lost the 1979 mayoral election. Gene returned home to Maryland. Case closed. In 1984 the 1978 Dennis Kucinich plot would result in a probe into the Cleveland Mafia's part in the assisnation plot.
     Sinito along with other Mob associates he worked with weren't afraid use their fists for beat downs and enforce the mob's leadership decisons. Joseph "Joey Loose" Iacobacci a memeber of Sinito's crew, earned his nickname from the fact he had a short fuse and a bad temper. His nickname came from screw loose. Early on Joey Loose earned his reputation with the big cigar boys running the mob.
     Iacobacci and Sinito earned their bones as they beat down associates of Irish gangster Danny Greene. It's rumored Iacobacci and Sinito murdered one of Greene's lower level associates and Greene's response was to have one of his gang, possibly his cousin Kevin McTaggart, wire a bundle of dynamite to the frame of Sinito's car. Tommy Sinito disarmed and disposed of the bomb himself. Danny Greene's act forced Sinto and Iacobacci to be drawn unwillingly into the Greene/Nardi wars. With Iacobacci in his crew Sinito wasn't afraid of the outcome of any clashes he had with Danny Greene's gang.
     Neither Sinito or Iacobacci were afraid of jail. They used threats and their fists to collect the interest on loansharked money owed to the mob. If caught and convicted, they weren't afraid of jail, both men regarded jail as a rite of passage. They carried with them the reputation of action, not bragging to get things done.
     Long before being made, Sinito earned the reputation of being reliable and trustworthy. He, too, was a good earner, something the mob admired.
     Sinito and Iacobacci only used violence as a means to the end. Both men used their strength to enforce the Mafia's rule. Even with his hair trigger temper Iacobacci didn't enjoy bullying those weaker than he was. Sinito and Iacobacci looked down on bullies who attacked the weak and defenseless, behavior older Mafia leaders disdained, behavior they felt was beneath themselves.
     Bullies didn't carry any street creds only disdain from older Mafia members. The rule wouldn't brother with a bully it didn't earn any one creds with mob leaders.
     Sinito learned to behave as a made man from older members .He learned to blend in with his Mafia bosses, being a good talker he could use charm to work around problems he needed to solve.
     In 1979 in a small private back room at the Italian-American brotherhood Club in the Murraiy Hill district on Mayfield Road in Cleveland. Surrounded by Angelo "Big Ange" Lonardo, John "Jack White" Licavoli and Charlie Casra (a retired member of the Clveland Family) Tommy and joseph Gallo became made men Lonardo joked he had to conduct the induction because he was the only one who remembered the Oath.
     Each man repeated the rules they had to obey as made men as Big Ange spoke it. "No one leaves the family alive.They couldn't talk to the FBI. No use/or sale of drugs. Never engage in prostitution or use the services of a prostitute. Never become involved with other Mafia members wives or girlfreinds."
     Both men were instructed in the rules they had to obey in the Cleveland Mafia family. They had to let Licavoli and Lonardo know what their plans were and let the the bosses know about them. Nothing could be done unless the bosses approved of them.
     Big Ange pricked their trigger fingers and drew blood. Both men were told not to their blood brothers. These who had also taken the Oath. They would be those brothers they could trust in the future.
     Lonardo handed each man a Saint card, he set the Saint cards on fire and the men held them in the palms of their hands, they juggled the burning Saint cards from hand to hand. They watched them buen to ashes.
      "As these ashes are blown away so shall you soul if you betray those who are your brothers/" Big Ange said. "If you betray any of your brothers, you will blow away like these ashes. After Lonardo said this, he ordered the men to blow the ashes away. "Do not betray your trusted brothers!"
     Sinto and Gallo became made men. For Toomy, like the first time he'd entered Jackie Presser's resturant in Mayfield Heights, The Forge. He found himself part of the upper Mafia leadership. Despite all odds he'd made it! He'd become made! Sinito was more than an errand boy, a lower level associate, he was made. Now he would direct business for the Cleveland mob. No more reflected glory from his bosses, now he would create his own glory.
      Tommy Sinito found himself on the inside looking out, Joseph Gallo and he had been made! They'd joined a brotherhood, one with extensive political and criminal connections.
     The small pain of having his trigger finger pricked, was nothing compared to the effort he'd used being made, and the pain and the worry were worth it! He still had to earn for the Cleveland Family in the next years he would. The loansharking scheme that operated out of the Appliance Mart stores he co-owned with his brother Chuck and the massive drug ring he'd financed, would make lots of money for the Mob.
     Sinito came a long way from the cramped Cleveland neighborhood he'd grown up in. During the 1930s, 40s and 50s Cleveland neighborhood were populated with a mixture of Italians and other ethnic, most of them first and second generation immigrants. An ethnic community filled the narrow brick streets City streets lined with two story Cleveland Doubles sitting on tiny fifty foot lots. Their well tended green yards smooth as velvet arpets surrounded the small homes with yards filled with colorful flower beds. Tree lawns filled with leafy Maple and Oak trees shadied the streets and sidewalks.
     Every back yard had a vegetable garden filled with tomato, pepper, onions, zucchini, squash, eggplants, garlic and herbs. Gardens yielded their harvest in the fall to be canned or pickled preserved for future use. Surplus vegetables were given to their neighbors. Nothing from these gardens was wasted Some back yard gardeners cultivated grapevines for the illegal wine making a skill every first generation immigrate Italian used to make wine for private use.
     People sat on their front porches and they watched the daily show of their neighbors walking past. They yelled "Hello" at people they knew. Strangers were regarded with suspicion. A hold over from the old country outsiders can't be trusted. Keep silent and watch any outsiders carefully and be quiet when the police appeared. Strangers and authorities weren't to be trusted. Be quiet, don't talk to the police and other authorities, solve your problems yourself!
     In 1951 Cleveland's east side neighborhoods were still ethnic. It wouldn't be until the great urban migration out to the inner ring neighborhoods surrounding Cleveland. Bedford, Bedford Heights, Maple Heights, Garfield Heights and Solon were Cleveland suburbs who saw a major influx of people flooding in to these cities increasing their populations. In the late 1940s and early 1950s the Kinsman and Woodland neighborhood remained fill of Italians and other ethnics.
     It was a different time too for the Cleveland Mafia. During the early 1930s. Mafia members numbers hadn't been whittled down, it was a strong presence beyond Cleveland and retained control of the city. Under the leadership of Al Polizzi (Boss from 1931-1945), Mafia membership remained strong, t had over 50 made men on its books. There were over 60 Mafia associates to run errands and do the low level jobs the made men wouldn't do. These members guarded the neighborhoods they lived in.
     Unfortunately under John Scalish's (Mob Boss from 1978 to 1983) leadership, Mafia membership declined. Scalish, a poor manager, failed to replace members lost too either retirement, death or were imprisoned. He didn't open the books and create new members. Men, who could be trained as successors to manage the Cleveland family and keep it running.
     What Scalish had was political influence, a lot of political influence. He was on a first name basis with most, if not all major political figures in the Cleveland area. John Scalish used his political influence, he was never arrested or convicted of any crimes.
     Under Scalish's leadership the Cleveland Mafia's numbers declined, a poor shadow of it's former glory.
     Even with it's reduced membership, the Cleveland Family still remained a strong presence in some of Cleveland neighborhoods. Men who traded small favors, a bag of groceries here, a loan of money there, for small favors in return. Using their influence to control their neighborhoods. These favors were given with the promise of future payment in return.
     Wherever mob associates lived it became their neighborhood, a place to protect and reap profits from. People who lived and grew up in these neighborhoods understood this. Mob members protected their turf, they became the others who ruled the local neighborhoods.
     Others, mob associates, lived in the neighborhood. members of the Mafia. When they went to any of the local stores, they were placed first in line. Local bakers kept the best baked goods for them. When they walked down the sidewalks everyone who saw them whispered and shook their heads. Men of respect who were treated like royalty. Young men who lived in the neighborhood saw the wealth and respect Mob members earned and they wanted it for themselves.
     On one of the front porches a teenaged boy sat and watched as the expensive, late model car moved slowly from house to house in the neighborhood. Sinito baby-sitting his younger cousin Tommy Longo studied the quiet, well dressed men on their weekly rounds to collect money owed to the mob. Longo, seven years younger than Sinito, sat on the wooden floor of the porch and played with a small rubber jack ball. Sinito's timid, shy, cousin ignored what went on outside of the porch. Sinito watched the men move from house to house collecting on the factory gate loans, loan-sharked money used to finance other illegal mob activities. Sinito polished his glasses wondering how he could ease his way into the mob.
     Tommy Sinito wanted in, he started to gain their trust by running small errands. He always finished any small job older Mafia members ordered him to do. Resourceful he always found ways to turn a profit. From his early Mafia years Tommy gained the reputation of being an earner.
     Surrounded by family members who dabbled in illegal activities Sinito gravitated to illegal ways to earn a living. He knew people, some even in his own family, connected to Cleveland's criminal underground. Seeing the respect they got.Tommy always the street hustler and good talker eased his wayin to work with the big cigar boys. Running small errands, being quiet with no big talk. Doing the criminal dozens by bragging about what he could do wouldn't work, action would!
     Sinito's uncle Joey Maxim had emerged triumphant from a brush with the Illinois Boxing Commission. Maxim, in 1951, had been accused of being doped before his heavy weight fight with Ezzard Charles.
     The Illinois Boxing Commission found Joey Maxim innocent. The boxing commission reprimanded his manager Jackie Kearns of starting the rumors by "loose talk." Kearns was warned to be quiet in the future about the boxers he managed. The next year, in 1952, Maxim became boxing's Lightweight Champion of the World on June 25 by defeating the legendary boxer Sugar Ray Robinson
     On June 26, 1952 headlines set in 72 point print, the largest size available, announced in Joey Maxim's win in both The Cleveland Plain Dealer and The Cleveland Press Joey Maxim's win over Sugar Ray Robinson after a fourteen round fight, fought in New York's Madison Square Gardens. Joey Maxim's win caused Cleveland to go into a frenzy of excitement local boy made good! Cleveland had something to celebrate! The last sporting event to have a frenzy surrounding it was the Indians winning the 1948 Championship Pennant. Maxim became a star, he'd earned his place in the fight game. Through his uncle Tommy Sinito had early connections to Cleveland's criminal underworld, connections that would be useful to him later on..
     The fight game, as some called it was controlled by criminal syndicates. The fights were a good source of money for the Mob. The money earned by kickbacks from ticket sales, concession sales, illegal betting on fixed fights and other activities made it a profitable sport. The next profitable sport for the mob was horse racing, it too generated a lot of money to finance mob activities. There isn't any evidence Joey Maxim did anything illegal in his boxing career. People in the sport regarded him as an "honest" boxer, unlike other boxers in the fight game.
     Twenty minutes away from the Kinsman and Woodland neighborhood, by either trolley, bus or car was Cleveland's original municipal sports stadium. League Park.
     League Park, until 1961, remained the original home of the Cleveland Indians. Cleveland's original municipal sports stadium, League Park was located at the intersection of East 65th and Lexington Avenue. An odd shaped ball park, it only seated 4,000 people. The Cleveland Indians only played day games, there were no lights installed for watching night games. Indian fans, gathered to watch the team play sat in the steel and concrete double decker seats. Fans drank beer, ate roasted peanuts, hot dogs, popcorn and cheered the home team.
     Every summer the Cleveland Indians played their home games at League Park. League Park became a regular gathering place for various members of the Cleveland mob. Angelo "Big Ange" Lonardo along with his associates and hangers on, attended the home games to cheer on his team.
     On warm summer afternoons while the boys of summer played ball, home games faithfully attended by Tommy and his brother Chuck. Others attended the home games too. Sinito recognized them like everyone else did, mob members who sat by themselves, an unfriendly circle to outsiders. Noisy while they cheered, quiet when outsiders approached.
     "Gangsters, people muttered when they saw the group sitting there .Mobsters!" they whispered while edging around them to find seats.
     "Like royalty," Sinito probably thought, "Treated with more respects than the suckers who work regular jobs. Jobs at the Collinwood Yards! Sweaty factory jobs! Small pay, small respect. No small pay jobs for me!"
     Sinito eased his way in taking his brother Chuck with him. He made himself indispensable to those mobsters around him. He earned his street creds makimg a name for himself by finishing what he started. You could take his word to the bank, if Tommy Sinito said it would be done, it would be done!
     Tommy Sinito had moved on from the cramped Cleveland neighborhood he'd grown up in. He moved on to larger horizons in a bigger world, one he'd only seen from the outside. Now he was inside looking out, a heady sensation. The slight pain from the pin prick faded as he celebrated his new rank.Tommy "The Chinaman" Sinito made man in the Cleveland Mafia. His loyalty was to them, they were his family now the brotherhood who asked him to join. The oath he took, he kept. The Mafia Oath he'd be going to hell for
     Unlike some of the associates Sinito surrounded himself, Carmen Zagaria,. Kevin McTaggart and the Graewe brothers, Hans and Fritz. Men who enjoyed inflicting pain and then murdered their victims, using these tools as a means to an ends in protecting their interests and profits from their criminal enterprises. Tommy Sinito remained a peaceful man, he preferred to use reason. He didn't enjoy violence. He didn't use violence, except to protect mob interests, he wasn't shy about using threats or his fists to enforce the mob leaders decisions. if vtolence was needed, Sinito wasn't afraid to use it. With the exception of mob member David Perrier's murder. A murder he'd been ordered to do by Big Ange Lonardo to eliminate David Perrier who Big Ange felt the FBI could flip Perrier as a possible informant on the mob's activities. The violent acts Sinito did committed were done on orders of his mob bosses.
     Tommy Sinito surrounded himself with men who weren't afraid to use violence to achieve their ends. The Graewe brothers, Hans nd Fritz, Kevin McTaggart and Carmen Zagaria. Men who became Cleveland's version of Brooklyn's Mafia family Murder Machine. The Graewes, McTaggart and Zagaria had nineteen murders to to their credit, murders people didn't knew about until Zagaria became an FBI informant and confessed about them. Cleveland's Murder Machine used violence to enforce and protect large drug ring they operated. Everything from beat downs on street drug dealers, to torture and murder. All four men functioned as a well oiled team each man complementing the other's deadly talents.
     None of the men Sinito surrounded himself with were as pathologically violent as Fritz and Hans Graewe. Hans eclipsed his brother Fritz in his murder skills and rode around in an battered Volkswagen bus he called the Ambulance, he'd called himself "The Surgeon", other people called him "The Butcher". Everyone who dealt with him feared him. Hans, like Zagaria, was a major player in the massive drug ring operation Zagarua managed.
     The Graewe brothers learned to love cruelty from their father, a first generation German immigrant, who had been an SS officer in Nazi Germany. He taught them to be cruel and kill from an early age. The Graewe brothers tortured and killed small animals, they escalated to torturing and killing people. Life meant nothing to them.
     Not only did they learn cruelty from their father. Both Graewe brothers absorbed the Nazi philosophy their father taught them. The philosophy of a "master race" superior to those around them. One of Hans Graewe's burning ambitions was "to kill a Jew!"
     Fritz and Hans for them murder was a lifestlyle, a causal thing, something to refined and enhanced. Few people crossed drug kingpin Carmen Zagaria , they knew the Graewe brothers and Kevin McTaggart backed Zagarua's decisons.
     Everyone including the FBI agents who who conducted the BUSMARK investigation of the drug ring admited they were afriad of Hans Graewe.
     Dean Winslow, lead FBI agent in the BUSMARK probe learned of Hans's threats to his family. An informant had told Winslow " Hans was threatening to kill his family." Everyone the agents interviewed agreed they were afraid of Hans. No one wanted to testify against either Carrmen Zagaria, Kevin McTaggart or the Graewe brothers.
     Winslow said, "I wasn't concerned, but we couldn't stay home all day to protect our families.
     For their own protection the agent's families were moved from place to place for six months to keep them out of Hans Graewe reach. The FBI considered him a dangerous man. After Hans was convicted and imprisoned on all the charges, the agents families were brought out of hiding to resume their normal lives.
     Hans Graewe's grisly acts of murder generated a lot of fear. "Everyone who ever talked about him is scared to death of the man." Winslow said.
     Graewe left a grisly, bloody trail of dead and dismembered bodies behind him.
     Hans served his purpose in the drug ring's operations. Even mob associates, like James Coppola, who worked with the Graewes, McTaggart and Zagaria felt they were out of control.
     These men guarded Sinito's interests. Violence was the chosen method, it worked, inducing an atmosphere of fear around the drug ring kingpins. The massive drug ring operation created by the merger of the smaller drug rings in the 1970s continued to operate and generate profit for the mob. It operated until the FBI arrested and got convictions to imprison the drug kingpins running it. The Zagaria, Gallo and Sinito drug ring accounted for 40% of illegal drug sales in Cuyahoga County.
     The criminal acts committed by the Graewe brothers, Kevin McTaggart and Zagaira were the tip of the iceberg. The illegal activities committed to protect mob interests and the 20 million dollar profit a year from its illegal drug sales, made it a worth while investment. The money flowed in and everyone profited. Tommy Sinito was personally responsible for ordering three murders, he committed himself. Sinito being Machivallian, who, to keep power, used the tools around him..
     Sinito while basically peaceful was no lovable gangster. He had no trouble in committing murder when it served his purposes. He was always loyal to Cleveland's Mafia family.
     Tommy Sinito ruled, with an iron hand, his part of the Mafia family. He wasn't tolerate of those he considered sliding through, and not serving both his and the mob's interests. Machivaillian in his decisions, he used the tools around him. Zagaria, McTaggart and the Gaewe brothers. Sinito became a fox who recognized the traps, a lion who guarded against the wolves who could ravage the Mafia's interests.
     He guarded his interests well, if these interests were served by violence and murder, then Sinito used these keep control. He owed his alliance to the old men who ruled the Cleveland Family. Sinito guarded their interests and guarded them well.
End of Part 2