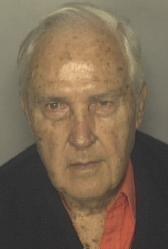 H. Paul Rico.
     Another dark, sad chapter unfolded recently in the long-running scandal of corruption and other misdeeds involving America's most elite law enforcement agency – the FBI. On October 9th 2003, Oklahoma and Florida authorities arrested former FBI agent, H. Paul Rico, 78, for the 1981 mob-hit murder of an Oklahoma businessman. According to Federal authorities and U.S. Senate Committee Representatives, Rico's arrest was the latest turn of an ongoing Justice Department investigation of corruption between Boston's FBI agents and the informants under their supervision decades ago. The FBI recruited members of the Irish Mafia, James "Whitey" Bulger and Stephen "Rifleman" Flemmi to take down the New England Italian Mafia – the Patriarca and the Angiulo crime families. Bulger and Flemmi have been charged with 22 murders and several racketeering charges – crimes committed while being employed as FBI informants. In 2002, ex-FBI Agent John Connolly, who handled Bulger as an informant, was sent to prison for ten years on charges of obstruction of justice related to Bulger's Mafia enterprise. Bulger, an FBI most-wanted criminal, has been a fugitive since 1995.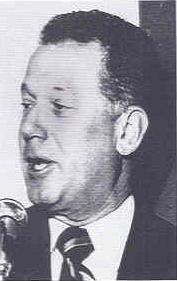 Millionaire Roger Wheeler was murdered by Mafia hitman John Martorano on May 27, 1981. Wheeler was owner of a lucrative gambling business World Jai Alai.
     Police arrested Rico at his spacious, elegant-style home in Miami Shores, Florida. He remains in jail without bond, pending extradition to Oklahoma. Oklahoma prosecutor Tim Harris charged the retired agent with first-degree murder and conspiracy to commit murder in the death of millionaire tycoon Roger Wheeler, the 55-year-old chairman and owner of Telex Corporation based in Tulsa Oklahoma. Wheeler was shot point-blank in the head at Southern Hills Country Golf Club on May 27, 1981.
     Current and former U.S. Attorneys and FBI agents were stunned to hear of Rico's arrest. Robert Fitzpatrick, a former assistant chief of the FBI office in Boston where Rico previously worked said, "This is the first time a former agent has been charged with conspiring with the mafia to commit murder. That doesn't happen – that's shocking." FBI scandals and serious crimes committed by agents have been exposed publicly for years but a murder rap against a highly-respected, ex-FBI agent is rare.
     "I think murder is the ultimate crime," said Ron Kessler, an FBI historian-author.
     "This is probably the worst in FBI's history," said Allan May, a mafia expert journalist.
     Investigators accused Rico of aiding John Martorano, a known hitman for the Boston-based Winter Hill Mafia gang led by no other than the FBI's most wanted Mafioso, James "Whitey" Bulger. Martorano has pled guilty to multiple crimes involving murders, drug-trafficking, racketeering, and Wheeler's murder. He is awaiting final sentencing pending future testimony against Rico and other officials involved with the mafia.
     Evidence uncovered during the extensive probe indicated Wheeler's murder involved his purchase of World Jai Alai (pronounced 'hi-lie'). Jai Alai was a sports betting enterprise based in Florida and Connecticut. For years prior to Wheeler's purchase of Jai Alai, rumors swirled throughout law enforcement and the gambling industry that Jai Alai was infested with Mafia activities. The New York Times reported that Rico asked Martorano to kill Wheeler because the Irish Mafia believed he discovered they were extorting $1 million a year from Jai Alai operation.
     Investigators further alleged Rico provided Martorano with information on Wheeler's schedule so he could be executed. Rico, who handled high-ranking mob informants in the FBI office in Boston retired from the bureau in 1975 and became chief of security for World Jai Alai.
     Rico "flat-out categorically denies this," said his attorney, William Cagney. "He never assisted the Winter Hill Mafia in trying to get information to help them . . . do away with people."
     Gail Marcinkiewicz, an FBI spokeswoman in Boston, declined to comment.
     Bulger and Flemmi were also charged in Wheeler's murder.
Millionaire Tycoon Roger Wheeler buys World Jai Alai – and its Mafia Connections
     Jai Alai is best described as an indoor game of Basque and Spanish-style racquetball. Players use a long, banana-shaped scoop to hurl balls against a wall at high speed to score and win money. World Jai Alai, abbreviated WJA, owned operations in Florida cities, Miami, Tampa, Ocala, Fort Pierce, and in Hartford, Connecticut. The game's popularity attracted both Americans and Latinos. Fans loved the exotic game but gaming officials weren't too impressed. Rumor circulated that the Jai Alai industry was Mafia connected. As rumors persisted of Jai Alai's Mafia ties, Governor Ella Grasso asked the state police to investigate Jai Alai's executives. They soon found what they wanted.
     Conducting daily surveillance, investigators spotted John Callahan, the vice president, up in Boston with members of the Winter Hill Irish Mafia, notably John Martorano (Martorano would later murder Wheeler), Tom NcNeely and Vincent Solomonte – all suspected by the FBI of racketeering involvement, illegal gambling and murders. They met at places already under investigation – popular places like the Playboy Club and Chandlers, a club owned by Winter Hill boss, Howie Winter. Apparently tipped-off about surveillance photos showing him associating with known Mafia figures, investigators reported later, Callahan never showed up to obtain the license he applied for to buy a Jai Alai in Hartford. Underworld sources told investigators that some 'rogue' Boston police officers on the Mafia payroll alerted Callahan that he was being watched. Chief Security Executive Paul Rico, the retired FBI agent told investigators Callahan resigned from WJA to pursue other business. As debate heated up over potential buyers, two more prospects rebuffed offers to buy Jai Alai when they discovered bullets and a dead fish, which are Mafia symbols, near their doorstep. WJA directors were desperate to find a buyer without a criminal history or Mafia connections. They brought in First Boston Vice President David K. McKown. McKown approached Wheeler. Lucrative profits and low capital to start a gambling business lured Wheeler into the industry during the 1970s when Connecticut state legalized Jai Alai gambling. Negotiations to buy World Jai Alai began in 1978. "Jai Alai is a real money-making machine," Wheeler told Florida gaming officials that McKown said when he offered him the opportunity to buy WJA Enterprises.
     McKown perked Wheeler's interest even more by offering the tycoon an irresistible $33 million loan to add with the $17 million that Wheeler fronted. Florida Gaming officials were skeptical about the bank's loan stipulations but Wheeler agreed to them. First, the loan contained a questionable $1 million "finder's fee". Secondly, the bank would front the $33 million if Wheeler kept Callahan's business partner, Richard Donovan, as president. A third stipulation indicated that Wheeler keep former FBI agent Paul Rico as chief of security. Although visibly uncomfortable with the stipulations, Wheeler felt confident that his hard-driven, business-savvy could outfox the 'shady characters' inside the gambling den. Finally, the deal was done and Wheeler now owned a popular gambling business that ended his life.
Mafia Rip-offs
     Shortly after Wheeler purchased WJA, he suspected profits were being taken from the Jai Alai operation in Hartford, Connecticut. He worried, having regrets about the deal forcing him to keep Donovan and Rico employed at the company. He wanted to sell the Connecticut location but had no leeway to eliminate Donovan and Rico. Wheeler's sons, Larry and David, said when their father made a deal with Burnham investment banking firm to sell the Connecticut Jai Alai revenues plunged tremendously. "Whenever he was to sell, the revenues would go down," said Larry Wheeler. Donovan offered Wheeler $16 million to buy the place but he declined. In January 1981, he managed to sell the Connecticut operation to Stan Berenson for $13 million. After Wheeler's death, the Hartford Courant Newspaper published an analysis of income generated from the Connecticut location. A breakdown tally of vehicle parking, drinks, and food concessions showed clear-cut evidence of profits taken during Wheeler's ownership. Example: In March 1981 under Berenson ownership parking fees raised $12,118 and drink sales increased $21,057 – in spite of less attendance and no prices increased. Of each dollar bet, 82 cents went to bettors, 1 cent went to the city, 5.75 cents to the state, and 11.5 cents to ownership, who also earned proceeds from admission fees, parking, food, and liquor.
     The new owner told Wheeler he'd uncovered a possible rip-off of profits but suggested a more thorough audit. During meeting with Chief State Attorney Austin McGuigan, the attorney reported to Wheeler and Berenson that a catering supervisor at the Connecticut location told them, "on many occasions, the (profit and loss) statement submitted to WJA headquarters in Miami would show a profit but when statements were returned to Connecticut it showed high losses. Frustrated, Wheeler confronted Donovan about the financial losses but he denied everything. Close sources have told investigators Wheeler grew more suspicious of Rico – he told sources the retired agent questioned his daily schedules far too much. Before the Mafia murdered Wheeler he became so paranoid about WJA and the people employed there he suggested the idea of tapping Donovan and Rico's phone lines but he backed off when an investigator explained the idea was illegal. Convinced the Jai Alai Company was being ripped off, Wheeler sent both sons, Larry and David, to WJA headquarters in Miami to conduct a thorough audit of the entire company. The audit, in fact, showed profits taken and numerous irregularities with billing process. They further discovered that John Callahan, the former WJA Vice President and Mafia associate, hired a computer consultant that billed the company $50,000 annually, yet Wheeler's sons could not find any legit work to justify the money. A complete audit indicated that WJA operations had lost millions. Where did it go?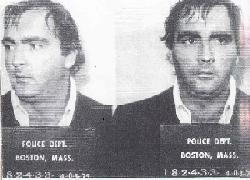 Brian Halloran
     Soon thereafter, word trickled back to Donovan and Rico that Wheeler was planning to fire them despite the deal made to keep them. While probing Wheeler's death investigators discovered that Callahan offered Brian Halloran, a Mafia associate, $20,000, to kill the prominent businessman. When Halloran reported the plot to FBI agents in Boston, he was murdered and Callahan was also found murdered in Miami.
Marked for Death
     Wednesday, May 27, 1981, a day that Julie Tallent, an employee at Wheeler's Telex Corporation in Tulsa, would never forget. A suspicious call alarmed her around 3 p.m. "Is Mr. Wheeler there?" a male voice asked.
     "No, sir, he's not here today."
     "Is he playing golf today?"
     "Yes," she answered politely.
     After playing golf at Southern Hills Country Club, Wheeler walked back to where his shiny Cadillac was parked near a swimming pool. Approaching the vehicle, the tycoon gentleman heard echoes of children laughing and water splashing as they enjoyed the summer fun. Nearby, two cold-blooded assassins, seated in a new, beige Pontiac Ventura, watched Wheeler. As he attempted to start the car, a white male – wearing a phony beard, sunglasses and floppy hat walked up and shot him in the forehead. Calmly, the killer opened the .38 cylinder and placed four unspent bullets on the victim's body – a warning, investigators later said, "this could happen to your kids." Wheeler had four sons and a daughter. Everything happened fast but, no less than 60 yards away from the pool. Adult witnesses described the man as wearing dark glasses, approximately 5'10", 200 pounds, mid-forties, darkish gray-hair, and sporting a salt-and-pepper beard.
     Sergeant Mike Huff from Tulsa's P.D. homicide division was assigned to work the case. Wheeler's murder would consume his career for more than 20 years.
FBI Cover-up . . . A Trail of Bodies
     Like most gangsters and wannabe's Brian Halloran lived a double life. A known Irish/Italian Mafia associate, law enforcement and cronies described him more as a small-time, wannabe, real-life Mafioso but never reached the hierarchy ranks. Grateful to win a break he hustled a decent living carrying out low-level jobs for the Mafia.
     He'd done work for Winter Hill Mafia boss James "Whitey" Bulger and Stephen "Rifleman" Flemmi. Described as a large, intimidating figure, Halloran, a drug user and chronic alcoholic, according to friends and relatives, was a fierce street brawler throughout Boston's territories. A friend interviewed by a journalist said Halloran punched a man 'cold' – at a club and while the opponent moaned in agony – Halloran stepped over – and urinated on the helpless victim. Though earning a fearsome reputation, relatives described Halloran as a devoted husband and father of two children. Yet much trouble followed. In October 1981, Halloran murdered a drug dealer, George Pappas, at a Chinese Restaurant. Released on $50,000 bail, Halloran faced a long prison sentence for the first-degree murder charge. Thoughts of leaving his family for several years forced him to realize his future was in jeopardy. He knew Boston's FBI agents recruited informants to help the Bureau nail criminals, particularly Mafia organizations, so Halloran, aware of the dangerous consequences became an FBI informant to win a reduced sentence or beat the murder rap altogether. Halloran gave information on Mafia crimes, yet when he gave information to the FBI about crimes committed by Bulger and Flemmi, two of the FBI's top echelon informants, the crossfire became deadly. It wasn't until years later would anyone discover that Bulger and Flemmi were two of the FBI's most high-profile informants for decades against the Italian Mafia.
     Evidence uncovered during extensive probes of Bulger and Flemmi's relationship with the FBI bureau in Boston proved that agents, in efforts to convict the Italian Mafia became corrupted themselves. Under the supervision of Agents John Morris, John Newton and John Connolly, the informants, Bulger and Flemmi, exceeded far beyond boundaries – all rules mandated by law and FBI policies were broken. A 'sweet' deal was made: in exchange for Bulger's and Flemmi's information to help FBI apprehend the Italian Mafia, they were allowed to operate protection rackets, illegal gambling, drug trafficking and commit murders. Both sides won their goals. Bulger and Flemmi earned millions without interference, even tipped off by the FBI if they became targets of investigation by state agencies. The FBI enhanced their careers with Bulger and Flemmi information that led the FBI to convict the Patriarca and the Angiluos crime families. Halloran fed valuable information on Mafia activities to agents Leo Brunnick and Jerry Martorani. The FBI paid rent for Halloran's family to live in a lavish home near Cape Cod. Brunnick and Martorani liked the informant but at least two agents, John Connolly and Supervisor John Morris, weren't too impressed with Halloran. One evening Halloran gave agents information on a high-profile murder. He told Brunnick that Irish Mafia boss James "Whitey" Bulger and Stephen "Rifleman" Flemmi were responsible for the murder of millionaire tycoon Roger Wheeler, a murder that occurred on May 27, 1981 in Tulsa Oklahoma. Halloran said, "I was offered $20,000 by John Callahan (former Jai Ali vice president and Bulger's associate) to kill Wheeler. Bulger and Flemmi were present at Callahan's apartment in Boston when the offer was made. Callahan said the owner, Roger Wheeler, discovered someone was ripping off one million dollars a year from the Jai Alai operations and was planning to fire the executives, conduct an audit and bring in state officials to investigate." Undoubtedly, Callahan was involved. He feared if Wheeler proved him guilty the law would prosecute. Halloran also mentioned the Irish Mafia were responsible for other unsolved murders in the Boston area. When Halloran suggested a different tactic to intimidate Wheeler, Bulger snapped, "I'll think about it more." Brunnick and Martorani were mesmerized. They knew about the Irish Mafia reputation, Bulger and Flemmi, but no law enforcement agencies were successful in charging them with crimes.
A Deadly Betrayal
     Former Supervisor FBI Agent John Morris testified 21 years later during Federal trial of ex-FBI Agent John Connolly, charged with several racketeering and obstruction-of-justice crimes stemming from Bulger's Mafia organization. Morris said he'd told Connolly about Halloran informing his agent-handlers it was Bulger, Flemmi, and John Martorani who killed Wheeler. Both agents knew this was trouble. Using Bulger and Flemmi as informants they won convictions against the Italian Mafia in one of the largest achievements in FBI history. Their careers soared. Both won FBI special service awards. But if Bulger and Flemmi were, in fact, involved with murder, could jeopardize the convictions against the Angiulos and Patriarca crime families. Connolly told Morris, "I don't believe Flemmi and Bulger are involved. They're too smart for something like that." Connolly, to protect their prized informants informed Bulger that Halloran, hoping for leniency on a murder charge identified Bulger, Flemmi and Martorani as the people who executed Wheeler in Oklahoma. Bulger was guilty. He didn't need witnesses around. Meanwhile, Halloran was paranoid. Two attempts had been made on his life. Both times the assailant fired and narrowly missed. Convinced the Mafia would kill him the street gangster pleaded for agents to enroll him in the federal witness protection program. Unbelievable, when Agents Brunnick and Rob Fitzpatrick (Boston's second-in-command agent) petitioned New England prosecutor Jeremiah O'Sullivan to have Halloran and his family put into the witness program they were turned down cold. O'Sullivan argued, "there's not enough evidence to corroborate Halloran's story that Callahan and Bulger asked him to kill Wheeler." Fitzpatrick's voice choked up, "People are saying, 'Get Halloran off the streets.' His life is in danger."
     Prosecutor Sullivan cited these reasons to reject Halloran's protection request. (1) It was his word only against the suspects. (2) Halloran, while wearing a wire failed to get hard evidence on the Irish Mafia. Under those circumstances, he could not even offer the gangster a reduced sentence for the murder he committed. Connolly's partner, John Morris, who admitted under oath he took bribes from Bulger totaling over $7,000 summed up Halloran as an informant this way, "He's unstable and would say whatever necessary to beat his own murder rap." Halloran's relatives later told authorities he believed the FBI double-crossed him with Bulger, informing Bulger he would expose their crime spree, and like a bad dream Halloran was somehow tipped off that Bulger was also an FBI informant! Death finally struck on Wednesday, May 11, 1982. Halloran and Mike Donahue were found near Boston's waterfront riddled with bullets. As Halloran laid dying, Sergeant Bo Millane asked him, "Who shot you?"
     Gasping, he moaned, ". . . Jim Flynn." Flynn was a Charlestown gangster who'd learned that Halloran had snitched him off on a bank robbery. Years later, Flynn was acquitted of Halloran's murder. Defense attorney's convinced jurors he wasn't at the scene. The body trail racked up. John Callahan, the high-rolling, Mafia associate was found shot to death in the trunk of his Cadillac at a Miami airport in July 1982. Like ace-deuce, the only two witnesses to Roger Wheeler's death were now dead. Oklahoma homicide detective Mike Huff determined through hundreds of interviews of Wheeler's relatives, business associates, Connecticut state investigators including street talk from unidentified informants was that Wheeler's death was connected to former Jai Alai vice president John Callahan's involvement with Boston's Winter Hill Mafia. Unfortunately, Boston's FBI Bureau wouldn't help the young, aggressive detective. "We were chasing leads everywhere," Huff said. We thought as far as the Jai Alai angle, the FBI would bring us into the loop." He was wrong. Inside Boston's FBI office was a deep cover-up to protect those involved in Wheeler's murder. FBI agents even accused Huff of foregone conclusions and for good reasons. They wanted him to stop pursuing the information that their most trusted informants, Bulger and Flemmi, were involved in Wheeler's death.
     Though Wheeler's murder occurred in 1981, the identity of the murderers wasn't known to Oklahoma detectives for over 15 years but FBI in Boston knew the killers names within eight months after it happened. Huff uncovered a sinister connection between Jai Alai chief security and former FBI agent Paul Rico. Rico, assigned to the FBI Bureau in Boston during the 1960s and 70s, was accused of helping Mafia hitman Joe Barboza win a lesser sentence on a murder charge. Barboza, according to reliable sources, contacted Rico threatening to expose the fact that Rico helped him to frame four innocent men for a murder he'd committed; he claimed the agent knew he was guilty but protected him from prosecution as long as he helped the bureau to convict the Italian Mafia. Rico's favorable testimony earned Barboza five years in prison. Huff entertained a disturbing thought. If Rico protected a serial killer from prosecution. Who else would he protect?
FBI Agent H. Paul Rico – a Superior Crime Fighter or Murderer?
     Depending which source is reliable – Paul Rico was either an outstanding FBI Agent, or worse, a sheep in wolf's clothing. During a 25-year career with the FBI bureau, Rico's razor-sharp intuition and bulldog tenacity enabled him to penetrate the mafia infrastructure by coaxing Mafia members to become informants against fellow Mafiosos. FBI Director, J. Edgar Hoover, praised Rico's superior, unorthodox ability to convince not only non-Mafia criminals to become informants but the agent incredibly recruited Mafia hitmen like Joseph "the Animal" Barboza, Stephen "the Rifleman" Flemmi, Jimmy "the Bear" Flemmi and John J. Kelley. Rico's ability to recruit informants against the Italian Mafia earned him the distinction as the first agent in FBI history to break the Mafia (silence) code and win convictions in court.
FBI Mafia Wars
     FBI Director J. Edgar Hoover, to systematically destroy the notorious Italian Mafia, the legendary director in 1960 started a top echelon informant program for agents to recruit murderers, mob associates and crime bosses for reliable information. Hoover further stressed the importance to recruit 'sworn' Italian Mafia members. Hoover's command was no easy task. For years, some Mafiosos claimed FBI planted illegal 'bugs' where they either frequented or held meetings to get names of people they targeted, then set them up on bogus charges to coerce them to become informants. Although FBI tactics to develop informants were questionable, the Bureau forged relationships with organized crime figures across the United States.
     Rico, a mixture of Irish and Spanish heritage, was born in 1925 in Belmont, Massachusetts, a suburb in Boston. Attending Boston College, Rico earned a history degree in 1950. Shortly thereafter, he joined the FBI Bureau. Rico's Spanish roots gave him an Italian look, which benefited the agent working undercover to insulate himself with different Italian groups.
     "He was always a very shrewd, streetwise guy with a stable of valuable informants," a veteran Boston lawyer, once said of Rico. He joined forces with partner Dennis Condon to fight the Mafia wars in 'Boston – New England' areas. FBI Agent Condon was definitely a 'sharp' investigator but fellow agents credited Rico's uncanny ability to recruit the most dangerous but valuable Mafia informants in FBI history. Undoubtedly a smooth operator, Rico created many enemies. For Rico, Mafia enemies were seductive. He played the rats against the giants – manipulating close allies to destroy them.
     "According to underworld sources, Rico could've been the 'boss of bosses' in the mob if he wanted to," journalist Jim Southwood once stated.
     Some Mafiosos from the 1960s era have said Rico was a "treacherous" son-of-a-bitch by playing one mafia guy against other mobsters, who he wanted to bust. His most loyal informant, Joe Barboza, told journalist Southwood that Rico caused lots of mob-related violence. Barboza said Rico would call up a Mafioso and say, "Hey, I got word this person is planning to kill you." This may or may not be true. Pursuing the guy to become an informant (against specific targets), Rico offered protection against the person who supposedly threatened the guy he was trying to recruit. Rico promised if the Mafioso became an informant he would never expose his identity and 'sweeten' the deal allowing the crook to continue illegal activities. In most cases, the scheme worked. Numerous informants helped Rico to nail Mafia criminals throughout Boston and Rhode Island.
     Murder charges against the retired FBI Agent Paul Rico are serious but he's no stranger to controversy. Rico played a role with informant Joseph Barboza that sent four men to prison for a murder they weren't guilty of. The hideous frame-up was discovered in the 1990s. Yet the profound origins of the murder frame-up happened under Hoover's nose as he read memos. Working feverishly to bring Federal charges against the Boston-New England mafia clans, the Patriarca and the Angiulos, Agents Rico and Condon made impressive efforts to dismantle the operation. The FBI uncovered the plot to kill Edward Deegan through an illegal wiretap targeted for New England crime boss Raymond Patriarca. Agents planted the illegal 'bug' at Patriarca's headquarters. As the tape whirred, Agents overheard their own informants, Joe Barboza and Vincent Flemmi, both known hitmen, asking Patriarca's permission to kill Deegan, claiming he'd threatened associates and ripped-off mob linked bookies in Everett, Massachusetts. FBI files reported that Patriarca 'okayed' the hit. Deegan was murdered a few days later on March 12, 1965, outside the Ebb Tide Restaurant in Chelsea. Deegan was shot six times. Days after the murder, an informant told Rico that crime boss Raymond Patriarca ordered the hit and that Barboza and Flemmi committed the murder. News about Deegan's murder was already known by Rico because he'd heard the plot recorded on tape.
     Why did the FBI allow Deegan's murder after they overheard the hitmen's intent to kill him? Was it because agents obtained the information illegally or because Rico desperately wanted to make Barboza an informant? Supposedly, Flemmi was already an informant. Whether or not if Barboza knew was speculative. It's no secret the FBI used murderers and other violent criminals as informants – even ignoring crimes they committed to keep them as valuable informants against the Mafia. Joe Barboza was the enforcer the FBI needed. He was a prolific hitman for the Mafia. Facing a long prison sentence on weapon charges, Rico convinced Barboza that the Mafia had turned against him by killing three of his close friends, two of whom were raising bail money to have Barboza released. Rico offered the assassin protection and a reduced sentence on the weapon charge and immunity for crimes he committed as a hitman in exchange for information about Mafia crimes. Barboza told an associate, "the Mafia screwed me and I am going to screw them." He spilled his guts.
     Barboza traded information and testified in court about several gangland murders committed by the Patriarca and the Angiluos families including the Deegan murder. Deegan's murder became a horrible miscarriage of justice. Barboza, knowing he and Flemmi murdered Deegan, testified in court that four men identified as Joe Salvati, Henry Tameleo, Louis Greco and Peter Limone had murdered Deegan. Tameleo, Greco, and Limone were sentenced to death; Salvati was sentenced to life imprisonment without parole where he served 30 years. Limone's death sentence was commuted to life in prison to 1972.
     When the scandal broke years later that Barboza framed the men because Salvati owed him money and following sensational news of the conduct of Boston's FBI agents, allowing informants to commit violent crimes while under their supervision, triggered a firestorm of controversy. The allegations led to a congressional investigation. Witnesses testified in 2001. Sponsored by R-Dan Burton the U.S. Senate Committee questioned why Barboza and Flemmi were not prosecuted for Deegan's murder and why the FBI allowed innocent men to serve time in prison for a murder committed by their own informants. Even the Massachusetts State Police, the Boston police and the Chelsea police where the murder happened had information identifying Barboza and Flemmi as suspects in Deegan's murder. FBI had the 'smoking gun,' the voices of Barboza and Flemmi captured on tape plotting the murder. Yet nothing was done.
     Memos written by Rico and submitted to Hoover identified Barboza and Flemmi as the murderers, but in other memos sent to Hoover the communication suggested the suspects in Deegan's murders could provide valuable information against the Italian Mafia. In a memo response, Hoover wrote: "Are they ready to talk?" Vincent Garo, a veteran lawyer who represented the innocent Salvati 'pro-bono' gave an emotional statement during the senate hearing. "Life, liberty and the pursuit of happiness were given to serial killers like Barboza, the Flemmi brothers and James "Whitey" Bulger. They were protected by the FBI while Joseph Salvati went to prison for a murder he did not commit." Garo continued. "Life, liberty and the pursuit of happiness meant nothing to our Federal government and FBI agents in Boston." Why? Because it was the FBI who determined who got life, who got Liberty to pursue happiness. "The FBI knew Ed Deegan would be murdered but they did nothing to stop it." Burton and Rep. Chris Shays offered condolences to Salvati and his wife, Maria. "I want to express to both of you how deeply 'sorry' we are for everything taken from you – for the over 30 years," Burton lamented.
     When former agent Paul Rico mounted the stand he was confronted by allegations he allowed the innocent Salvati to go to prison. He answered some questions but invoked his Fifth Amendment rights on highly incriminating questions. Rep. Shays asked Rico if he felt remorse for what happened to Salvati. He responded, "Remorse – for what? Do you want tears or something? I believe the FBI handled it properly."
     "I think you should be in jail," Shays told Rico.
Oklahoma Authorities Indict Rico
     It took 22 years but Sergeant Mike Huff of Tulsa's police department homicide squad felt elated to cuff Rico during the predawn hours on October 9th 2003. During Huff's investigation of Wheeler's murder, he uncovered evidence to prove the Boston Mafia – the organization controlled by FBI informants Flemmi and Bulger, were involved but FBI agents in Boston, John Connolly and John Morris, who handled the informants stonewalled Huff's efforts to solve the case. "The FBI and the U.S. Attorneys office lied to us," Huff testified during the Senate hearings in 2001. "They did not want the Wheeler case solved because FBI agents were protecting the killers."
     Two years ago, Huff presented evidence to have Rico indicted but D.A. Harris wanted more evidence. "Mike Huff was a bulldog," said Robert Fitzpatrick, the former assistant U.S. Attorney. "He never let this go." A break came when hitmen Stephen Flemmi and John Martorano, to avoid the death penalty, implicated Rico in Wheeler's murder. Flemmi's confession, authorities say, "has opened a can of worms." Locked inside a steel cage – charged in Wheeler's murder, Rico vows to vindicate himself. Sergeant Huff considers Rico's arrest a major score as the wheels of justice make progress towards, hopefully, a victory in court someday. "There's more to come," a U.S. attorney told reporters. "It ain't over yet."
Epilogue: A Journalist Commentary
     Foremost, I am not a lawyer or legal scholar, nothing more than an experienced investigative journalist. Yet it doesn't take a genius to realize that, in pursuit of justice, important matters within America's criminal justice system creates much controversy and compromising. What's the point here? Can a jury trust the words of serial killers to convict other people? The infinite argument is about self-confessed serial killers, Stephen "Rifleman" Flemmi and John Martorani, both notorious Mafia hitmen for the Boston-based, Winter Hill Mafia, a ruthless organization controlled by another psycho killer, James "Whitey" Bulger. Flemmi was the underboss. Flemmi, a veteran FBI informant negotiated a deal with Federal and state authorities to plead guilty to ten murders to avoid the death penalty and testify against defendants involved with Boston's FBI (1960s-1990s) scandal, a scandal involving agents who protected top echelon informants from prosecution even after learning they committed murders under their supervision. Hitman Martorani, struck a similar deal with prosecutors. He confessed to killing Roger Wheeler, John Callahan, informant Brian Halloran and many others. Flemmi and Martorani's information helped prosecutors to secure a murder indictment against ex-FBI Agent Paul Rico. Informants are needed to help the law convict guilty criminals but the plea-bargain awarded both serial killers, Flemmi and Martorani, to testify against others are very risky. Both murderers will testify against former FBI Agents Paul Rico and John Connolly, who is already serving prison time. Retired Agents Dennis Condon and Nick Gianturco are prime targets for prosecution including current FBI Agent John Newton. Newton has been reassigned to another bureau. Both deals for the hitmen to testify against others to avoid the death penalty provokes an intriguing, but extreme baffling questions. Can a jury of common sense convict Paul Rico of murder upon the words of two confessed murderers without prosecutors having quality evidence to back-up their stories? A defense attorney recently said, "The government absolutely believes that Martorani and Flemmi are cold-blood murderers but, to use their testimony to win convictions, apparently they don't believe murderers will lie." In response to Flemmi's and Martorani's plea bargain, U.S. Attorneys Mike Sullivan and Fred Wyshak said Flemmi can help "end one of the darkest chapters in the history of law enforcement."
     "No one is in a better position than Flemmi to give us the details we need," Sullivan explained during a press conference. The FBI's darkest secrets have been exposed to America, especially the history of FBI informants committing perjury and fabricating evidence against other criminals to avoid long prison terms. Certainly, my argument is not aimed to exonerate Mr. Rico or others involved in the FBI scandal. I am being objective to give all sides equal play.
     If proven guilty the accused need severe punishment. Hopefully, the Feds haven't forgotten how Joseph "the Animal" Barboza, an FBI informant and hitman, framed four men, Joe Salvati, Louis Greco, Peter Limone and Henry Tameleo for the murder of Edward Deegan in 1965. Barboza, was in fact, the person who murdered Deegan. Ironically, the FBI, including Rico, already knew that the four men were innocent but allowed them to be sent to prison. Hopefully, a jury will believe that Flemmi and Martorani, although under tremendous pressure and facing the death penalty, can be trusted enough to convict Rico or anyone else indicted. Consider this philosophical scenario: if testimony given by Flemmi and Martorani convicts Rico for the murder of Roger Wheeler, who's to say they're not lying to save their own hide? Remember, though, in 1968, Rico knew that informant Barboza lied in court, convicting four innocent men of murder. Rico protected Barboza knowing he murdered Deegan. When confronted in 2001 that he allowed the wrong men convicted of Deegan's murder, Rico responded arrogantly, "What do you want? Tears?" Maybe what goes around, comes back around because if Rico, now 78-years-old and reportedly in poor health, is convicted of murder and put away behind bars for whatever life he has left should lead to one heartfelt question: Will anyone shed tears for his soul?
The End
Happy Holidays to dedicated readers and Mafia fans.
P.S. Any comments? Give us your thoughts. Contact author Clarence Walker at: CWalker261@excite.com
Important warning: In accordance with Federal Law, Title 17 U.S.C., Section 107, the entire material for this story has been transmitted (worldwide) for (research-educational) purposes only.
Reprint or distribution of the material herein without prior consent from author or publishers of AmericanMafia.com and its news media affiliates are prohibited.
Sources and quotes used for this story:
Boston Globe
Boston Times
BostonChannel.com
WHDH-TV (Channel 7)
Associated Press
Washington Post
Transcript – U.S. Government reform hearing in Washington, D.C.
U.S. Government press releases from 1988-2003
AmericanMafia.com
The Boston Herald
Special References
Deadly Alliance by Ralph Randall
Black Mass by Dick Lehr & Gerard O'Neill