Al Guart, New York Crime Journalist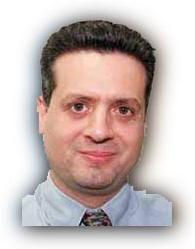 ---
Al Guart is a crime journalist and reporter from the New York Post. Al's coverage includes terrorism and organized crime. This is one in a series of regular columns by him, exclusively for AmericanMafia.com.
---
MISSING MOBSTER
By Al Guart
---
     In the Mafia, blood runs thicker than water. But cash flows thicker than blood.


     Consider the disappearance of reputed Genovese crime family capo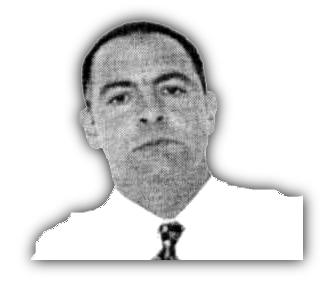 Ralph Coppola.

     The conundrum of Coppola's vanishing act began last Sept. 16, a week before he was to be sentenced by a federal judge in New York to two years in the slammer for ripping off the California-based Men's Apparel Guild.

     FBI agents searching for Coppola found his car parked near an associate's business at Stillwell Avenue and Pelham Parkway in The Bronx. But the car turned up no clues or evidence of foul play.

     Nobody knows for sure what became of Coppola, and short of an informant's tip, it's likely to stay that way. The good money is on his being rubbed-out for skimming mob profits.

     ``You're not even going to find this guy,'' one mob buster said, noting the purported hit may have been a signal to other mobsters to keep the tribute money pouring in.

      ``The Genovese are very low key,'' the source said. ``With them, you just disappear. That scares the hell out of people inside the family more than finding a body does.''

     The odds are stacked against the 38-year-old Coppola's fleeing lady justice.

     He pleaded guilty to fraud charges and was supposed to surrender to prison authorities last Nov. 9 as part of a generous plea deal that would have allowed him to be present for the birth of his third child and have him out of prison by the age of 40.

     Coppola and his wife had recently bought a new home in upstate Cross River, where the average home costs about $800,000. The couple had also posted a $500,000 bond secured by a $100,000 cashier's check.

     ``It's terrible,'' said Coppola's lawyer, James Merberg. ``God only knows what happened to him. He seemed like a decent guy.''

     FBI agents believe Coppola may have been killed for pocketing cash from a construction firm headed by his brother-in-law, Leonard Simon, instead of directing the money to the Genovese upper echelon.

     Simon, a former cab driver who opened the construction firm after he was booted from Manhattan's mob-tainted Jacob Javits Center, won a multi-million dollar contract to build a concrete parking lot for a new Las Vegas hotel, law enforcement sources said.

      If Coppola was killed for siphoning tainted cash, it would have been approved by the Genovese leadership - including his longtime friend, reputed Genovese acting boss Liborio ``Barney'' Bellomo.

     Mob insiders can't believe the jailed Bellomo would have sanctioned Coppola's murder.

      ``It doesn't add up,'' one troubled mobster said. ``They were like brothers.''

     But killing a family member or cherished friend over greenbacks wouldn't be all that novel in a world rooted in greed, fear and violence. After all, that's why it's called the underworld.

---